Make easy e-wallet payments backed up by strong security and fast processing times.
Introduction to Payz
Payz is a digital wallet or e-wallet — an online account where you can store a number of payment methods and hold a cash balance. It might not be as established as rival services such as PayPal or Skrill, but it remains a solid option for casino deposits and withdrawals. 
So, what differentiates Payz from the rest of the pack? The company behind the e-wallet places a pretty heavy emphasis on simplicity and ease of use. Creating an account is free and takes just a few minutes, and users can top up their balance via the website or mobile app.
Touting itself as a global payment solution, Payz allows customers to send and receive payments in over 50 different currencies. And when it comes to spending your balance, the Payz Mastercard gives you additional flexibility.
On the security side, Payz is as good as it gets. The company utilises the latest encryption and fraud prevention measures to keep your account safe at all times. Accounts are further protected by two-factor authentication (2FA), with Payz Mastercard payments utilising 3D Secure for added peace of mind. Instant push notifications help users keep abreast of recent transactions, and it's easy to set limits on your spending straight from the app.
Payz is licensed as an e-money institution by the Financial Conduct Authority (FCA), so all customer funds are ring-fenced and kept separate from operating funds. That means that, in the event the company folds, your money is protected and can be withdrawn at any time. The company is compliant with Payment Card Industry (PCI) and Data Security Standards (DSS). 
Payz Limits and Fees
Although it's free to sign up for a Payz account, there are a number of different account tiers — each with their own limits, restrictions, and fees. Some functionality can only be unlocked with a higher-level account. And if your gambling budget is on the larger side, check the payment limits will suit your needs before signing up to Payz. 
Check out the table below, where we've broken down the different features of each tier. These amounts are in euros, but the equivalent GBP value applies. 
| | | | | | |
| --- | --- | --- | --- | --- | --- |
| | Classic | Silver | Gold | Platinum | VIP |
| Max daily payment to merchants | 1,000 EUR  | 15,000 EUR | 20,000 EUR | 25,000 EUR | 30,000 EUR |
| Payz Mastercard | No | Yes | Yes | Yes | Yes |
| Total lifetime limit | 2,500 EUR | No limit | No limit | No limit | No limit |
| Withdraw funds to bank account | No | Yes | Yes | Yes | Yes |
| Withdrawal fee | N/A | 5.90–10.00 EUR | 5.90–10.00 EUR | 5.90–10.00 EUR | 2.90–7.00 EUR |
| 24/7 customer support | Yes | Yes | Yes | Yes | Yes |
| Max account balance | Current account not supported | 15,000 EUR | 100,000 EUR | 120,000 EUR | No limit |
| Inactivity fee | 1.50 EUR | 1.50 EUR | 1.50 EUR | 1.50 EUR | 1.50 EUR |
We recommend the Silver account as minimum if you're planning to use Payz to manage your casino bankroll. With this level, you'll get access to the best features of the service, like storing your balance, withdrawing to your bank account, and the Payz Mastercard. To upgrade your account from Classic to Silver, all you need to do is verify your identity by sending Payz photo ID and proof of address.
Pros and Cons of Payz
Looking for the lowdown on Payz in a pinch? Here's a quick summary of the benefits and drawbacks of the service.
Convenience – Make casino payments quickly and easily using your Payz account.
Security – Payz accounts are protected by 2FA, fraud monitoring, and the latest encryption.
Privacy – There's no need to share card or bank details with the online casino when you transact with Payz.
Transaction speed – Deposits are instant and withdrawals to Payz take a matter of hours or even minutes.
Payz Mastercard – Spend your Payz balance using a physical debit card linked to your Payz wallet.
Additional features – Hold multiple currencies, send money worldwide, and more.
No transaction fees – It's free to sign up for an account, and there's no charge for making payments to Payz merchants.
Account levels – These can be a little confusing for new customers.
Availability – Payz isn't as widely supported as big-name e-wallets like Skrill, Neteller, or PayPal.
Bonus eligibility – Like other e-wallets, Payz is sometimes excluded from casino promotions.
Deposit and withdrawal fees – Moving money between Payz and your bank account does come with a small charge.
Casino Players Best Suited to Payz
All things considered, who should opt to use Payz for casino payments? Off the bat, this service suits anybody with an existing preference for e-wallets. 
This category of payment method is perfect for those wary of sharing bank details online — if you're transacting with Payz or another e-wallet, the casino won't require information like your card number. We'd also recommend Payz if you're looking for fast withdrawals.
So, why pick Payz over more established brands like PayPal? Ultimately, it comes down to your own priorities. PayPal offers an enormous amount of additional functionality, but if you don't need this, you might find the relative simplicity of Payz an attractive proposition. Its mobile app is particularly well-crafted and is a solid option for managing your budget on the go. And at some sites, Payz may be available where alternative e-wallets are not. 
Of course, another key Payz feature is its support for global payments in different currencies. If this is useful to you, signing up could be a no-brainer.
What We Like about Payz
Payz ticks plenty of boxes when it comes to casino payments. Some of the things we like about the service include:
Fantastic security

– Keep your bank details private when making casino payments, and lock your account safely behind two-factor authentication;

Fast payments

– This is a priority for many of our players, and we love to see services that excel in this area;

The Payz Mastercard

– Flexibility in how you spend your e-wallet balance is always welcome;

The mobile app

– Payz has gone all-out with its new, redesigned branding. This extends to its fantastic mobile app, which makes it a breeze to manage your account;

Simplicity and ease of use

– Payz isn't bogged down by features and functionality you'll never touch. If you're looking for an e-wallet that gets the job done efficiently, this one ticks the box.
What We Dislike about Payz
Of course, no payment method is perfect. Our biggest complaint is the account tiers and fee structure. We're not big fans of fees for any casino payment method — especially not when PayPal and other services are pretty much entirely free to use. 
Moving money between Payz and your bank account is the main area of frustration here. And although higher account tiers get access to preferential rates, you'll need to spend a vast amount of money through Payz to receive the upgrade. 
Overall Thoughts on Payz
Payz ticks many of the same boxes as rival e-wallets and even services like Trustly: fast withdrawals, tip-top security, and a convenient payments flow, to name a few. The Payz Mastercard is a particularly handy feature when it comes to spending your account balance.
Yes, the fees are a bit of a nuisance, but other than that, there's not a lot to fault Payz on. And considering other big players like Neteller and Skrill also come with similar charges, this isn't make or break.
Of course, we could complain about the lack of additional features — while this is sure to be a drawback for some, we think the narrower focus of this e-wallet is one of its key selling points.
More Information
Want a little more background on Payz? We have all the details as part of our comprehensive payment review.
History of Payz
Payz has been on the scene for a while. It was founded in 2000, originally going by the name of ecoCard. It's maintained a small but stable presence in the world of online payments ever since, rebranding to ecoPayz in 2013. 
The service went by this name until April 2023, when Payz adopted an entirely fresh look and feel, shedding its previous ecoPayz mantel in favour of its new title. The company insists its mission remains the same — 'one wallet, no borders' — with users able to make global payments in over 50 different currencies.
General Information
| | |
| --- | --- |
| HQ Location  | New York, United States |
| CEO | Damion Hankejh |
| Number of Employees | 17–50 |
Looking Ahead
One noteworthy addition to the Payz product came in 2023, when support for personal virtual IBANs and UK sort codes was added. These allow customers to make faster and cheaper transfers between Payz and their bank account. 
Evidenced further by its recent brand refresh, it's clear the service is keen to shift with the times and adapt to its users' ever-changing needs, so we can expect to see the Payz payment platform continue to evolve as time goes on.
Browse Casinos that Support Payz 
Think Payz might be your ideal payment method? The next port of call is our list of Payz casinos — hand-picked by our experts, these sites have scored top marks across a range of reviewing criteria. Simply browse the selection to get started. Once you've made your decision, click through using our link to sign up and claim your welcome bonus.
Frequently Asked Questions
Yes. Payz is authorised by the FCA as an e-money institution (FRN: 900011), so it's 100% safe and legitimate. Your money is safeguarded, meaning it's kept separate from operational funds and can be accessed at any time. 

Yes. Your Payz account is secured with two-factor authentication to prevent unauthorised access, and transactions are monitored by advanced fraud prevention tools. The service utilises the latest encryption standards to keep your data safe. On top of this, you can freeze and unfreeze your Payz Mastercard at any time from within your account, and enable instant push notifications to keep you informed transactions. Payz is also Payment Card Industry (PCI) and Data Security Standards (DSS) compliant.

Keep in mind you should only ever play at online casinos licensed by the UK Gambling Commission. These licences offer a degree of protection to players thanks to requirements around data security, game fairness, and responsible gambling.

Yes. Payz withdrawals are very fast and usually arrive within just a few hours of request. This is dependent on the processing time of the online casino, of course, so it may take a little longer at your chosen site. 

While Payz is free to sign up and there's no charge for transactions with Payz merchants, there are some fees associated with the service. In particular, you'll have to pay to deposit or withdraw money from your Payz account balance. There's also an inactive account fee of EUR 1.50 a month. 
Contributors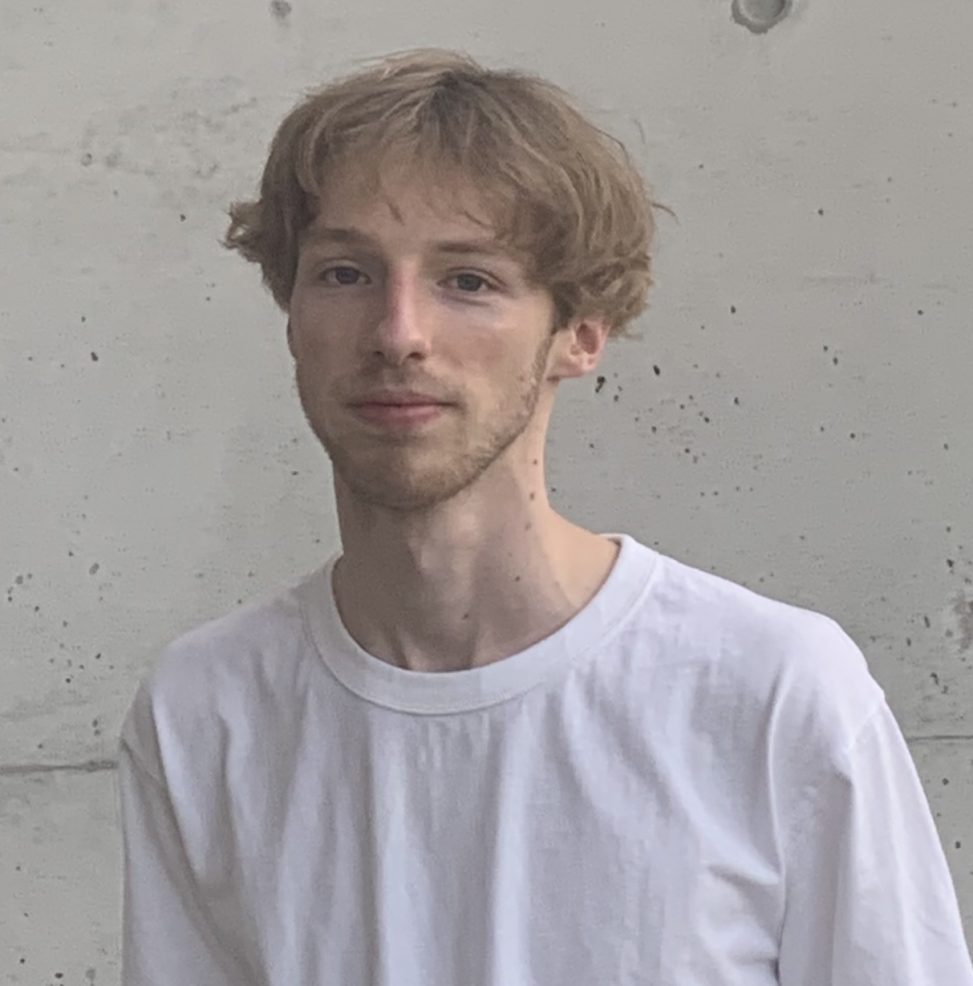 James is a Content Writer and casino expert at TopRatedCasinos.co.uk, joining us in 2021 and totting up two years' experience in the online gambling space so far. He who regular contributes in-depth guides and reviews for the site, alongside editing and refining copy. He regularly tinkers with different elements of TopRatedCasinos to make it even better for our users, and has a hand in designing some of the new features we add to the site. Outside work James is a guitarist, all-round music enthusiast, and distance runner.