Make fast, simple casino payments with this mobile-first e-wallet that also doubles up as a prepaid card.
Introduction to MuchBetter
MuchBetter is a digital payment wallet — also known as an e-wallet — that allows users to store, send, and receive money. Essentially, it's a virtual wallet that can be used to make payments online or in physical locations where it's accepted, streamlining the payment process while prioritising the security and privacy of its users.
Unlike other e-wallets such as PayPal or Skrill, MuchBetter is mobile-first. Accounts are managed from the dedicated app, which is available on both iOS and Android devices. It's then possible to make online payments using just the phone number linked with your MuchBetter wallet.
Another handy feature of the service is the MuchBetter Card. It can be used wherever Mastercard is accepted, both online and in physical locations. This added flexibility makes MuchBetter a fantastic choice for a wide range of users.
How to Use MuchBetter
To get started with MuchBetter, you'll need to download the app from the App Store or Google Play, depending on your device's operating system. It's free to sign up, requiring entry of some basic information. Your new MuchBetter wallet will be paired with your device — this is part of what makes the service so secure, preventing access from unauthorised devices. From here, you can top up your account with a range of payment methods such as debit cards or bank transfer. 
Making a payment with MuchBetter is as simple as selecting it at the merchant site and entering your linked phone number. You'll receive an instant notification via the app, allowing you to confirm or deny the request. Tap to confirm and that's it — your payment is complete!
MuchBetter Security Features
Along with the previously mentioned device pairing, MuchBetter has a range of additional security features to keep your account safe at all times:
Biometric Login

– Your account can be secured with authentication options like Face ID or Touch ID, which is also more convenient than entering a lengthy password.

Two-Factor Authentication

– MuchBetter uses 2FA to enhance account security, requiring users to enter a one-time code to carry out certain actions.

Transaction Monitoring

– Advanced fraud detection and monitoring systems are employed to prevent suspicious activities and keep your funds safe.

Encryption

– Any data passed between the app and the MuchBetter servers is protected with the latest encryption standards to keep prying eyes away.

Dynamic CVV

– If you're using your MuchBetter Card for online payments, a new CVV is generated for every transaction for increased protection. 

Payment Tokenisation –

For each MuchBetter Card transaction, a unique token is used instead of sharing actual card details with the merchant, reducing the risk of card data theft.
Pros and Cons of MuchBetter
Here's a quickfire round-up of the advantages and drawbacks of MuchBetter.
Security – Thanks to numerous security features, MuchBetter is one of the safest payment methods around.
Ease of Use – The MuchBetter mobile app is intuitive and user-friendly, suiting a wide range of users with differing technological experience.
Convenience – Making payments with MuchBetter is incredibly quick and simple, requiring just your linked phone number plus in-app confirmation.
Payment Speed – MuchBetter transactions are processed quickly. Casino deposits will usually land instantly, while withdrawals should arrive within a few hours of request.
Prepaid Card – Spending your account balance is easy thanks to the free MuchBetter Card.
Availability – MuchBetter is yet to see widespread adoption, so you may not be able to use it at every online casino.
Bonus Eligibility – Since MuchBetter is classed as an e-wallet, you might find it's excluded when claiming casino offers.
Fees – Although MuchBetter is free to sign up for and use, there are some small fees associated with moving money to and from your account.
Casino Players Best Suited to MuchBetter
Considering the benefits and features of MuchBetter as a complete package, who will MuchBetter best suit? In our opinion, a wide range of players will find this payment method gets the job done.
First and foremost, the security benefits of the service are clear. If you're particularly wary of sharing banking details online, MuchBetter's robust security measures will give complete peace of mind when making payments at online casinos. 
If you're looking to keep a close eye on your budget, using an e-wallet is a solid choice, as it keeps your betting funds separate from your day-to-day bank account. You'll also get easy access to clear itemisation of your gambling spend from within the MuchBetter app. 
The service is also likely to suit mobile players, because MuchBetter itself is a mobile-first payment solution. It only takes a few taps to get set up, and making payments is a breeze. For this reason, it's also a fantastic choice for more casual players who may not be tech-savvy or accustomed to using digital payment methods.
And while there are some fees to consider, these are on the low side. If you're looking to minimise charges, MuchBetter might beat out alternatives like Skrill and Neteller — particularly if you've got a larger bankroll.
What We Like about MuchBetter
In our view, MuchBetter's offering is pretty compelling and there's lots to like about the service. 
In particular, we love the simplicity — from signing up to making payments. In fact, using MuchBetter feels a lot like a pay by phone bill method such as Boku, where all you need is your phone number. But MuchBetter goes the extra mile thanks to lower fees and the ability to withdraw. 
We're thoroughly impressed by MuchBetter's focus on security. By tying your account to your mobile handset, the chance of unauthorised access is significantly diminished. And despite this increased security, there's no trade-off when it comes to convenience. The design of the mobile app is worth a shout-out too. 
On top, we're big fans of the prepaid MuchBetter Card, especially as it's mostly free to use. Considering MuchBetter itself isn't so widely supported, the card goes a long way to increasing usability, allowing you to pay with your account balance wherever Mastercard is accepted. 
What We Dislike about MuchBetter
We wouldn't say there's anything we outright dislike about MuchBetter, but — as with nearly every payment method — there are a couple of sticking points.
The most obvious drawback to the service is the fact it's mobile only. You'll need a compatible device in order to make payments with MuchBetter and manage your account. This isn't likely to cause issues for most, but some desktop compatibility would be a welcome addition.
Obviously, the fees are another thing we dislike. Payment methods like Trustly and PayPal don't charge their users, so it's always a little frustrating to find you have to pay to use a particular service — no matter how small the cost.
Overall Thoughts on MuchBetter
On the whole, MuchBetter is a fantastic addition to the roster of payment methods found at the best online casinos. We're seeing it adopted at more and more sites as time goes by, so it's certainly worth considering signing up — it's free to do so, after all.
In case we haven't mentioned it enough already, we love the frictionless process of making deposits and withdrawals with MuchBetter. No need to remember login details, no need to share sensitive bank details — just tap in your phone number and confirm via the app. 
Put it all together and we reckon the minor disadvantages of MuchBetter are significantly outweighed by the numerous benefits, which make this a fantastic payment choice for many types of online gambler. 
More Information
Want to know a bit more about MuchBetter as a company? Here's some background colour. 
History of MuchBetter
MuchBetter hasn't been around for too long, so the waves it's already made are impressive. The company was founded in 2017 by Jens Bader and Prasannaa Muralidharan. It was quick to launch its mobile app a year later, which is now the core of the service. MuchBetter was previously owned by MIR Limited, which was subsequently acquired by Rtekk — a fintech company based on the Isle of Man.
Throughout its short history, MuchBetter has picked up a number of awards. Of particular note are Mobile Payment Solution of the Year at the SBC Awards 2019 and Services Rising Star at the EGR Awards B2B 2018.
General Information
| | |
| --- | --- |
| HQ Location | Southend-on-Sea, Finance House, 20 – 21 Aviation Way, United Kingdom |
| CEO | Israel Rosenthal |
Looking Ahead
MuchBetter remains on the forefront of the digital payments landscape, and customers can expect to see the continued rollout of new improvements to the product. The mobile app receives regular updates several times a month, so users can be sure their accounts are protected from the latest threats. 
One recent development was the launch of MuchBetter 'wearables' — physical devices that can be used to make contactless payments. Alongside the MuchBetter Card, customers can request a small contactless key fob. The company has also collaborated with Stiss to bring MuchBetter to wristwatches, and AdornPay, the maker of NFC-enabled jewellery such as bracelets and rings. 
Browse Casinos that Support MuchBetter
Now you've come to the end of the review, the only thing that's left to do is decide whether this versatile e-wallet is the payment method for you. If you think it might be, head on over to our list of MuchBetter casinos. We've picked the best of the bunch — have a browse, read our full review if you need more details, and then click through to sign up and claim your welcome bonus.
Frequently Asked Questions
Yes. MuchBetter is licensed and regulated as an e-money institution (licence no. 900704) by the Financial Conduct Authority (FCA), so it's 100% trustworthy and adheres to UK regulations.

Yes, MuchBetter is very secure. Your account is paired with your mobile device to prevent unauthorised access, and each time you use your MuchBetter prepaid Mastercard, a dynamic CVV code is generated. Furthermore, there's 24/7 support if you run into any trouble.

Yes. MuchBetter withdrawals usually arrive within just a few hours once the casino has processed your payout request. 

While signing up and using your MuchBetter account is free for the most part, there are some fees for certain things. Deposits to your account using cash are charged at 7.5%, while crypto deposits are charged at 2%. There is also a 2% fee when you withdraw funds from MuchBetter via bank transfer or crypto. Your MuchBetter card is free to use, unless withdrawing cash from an ATM, which is charged at 0.99%.
Contributors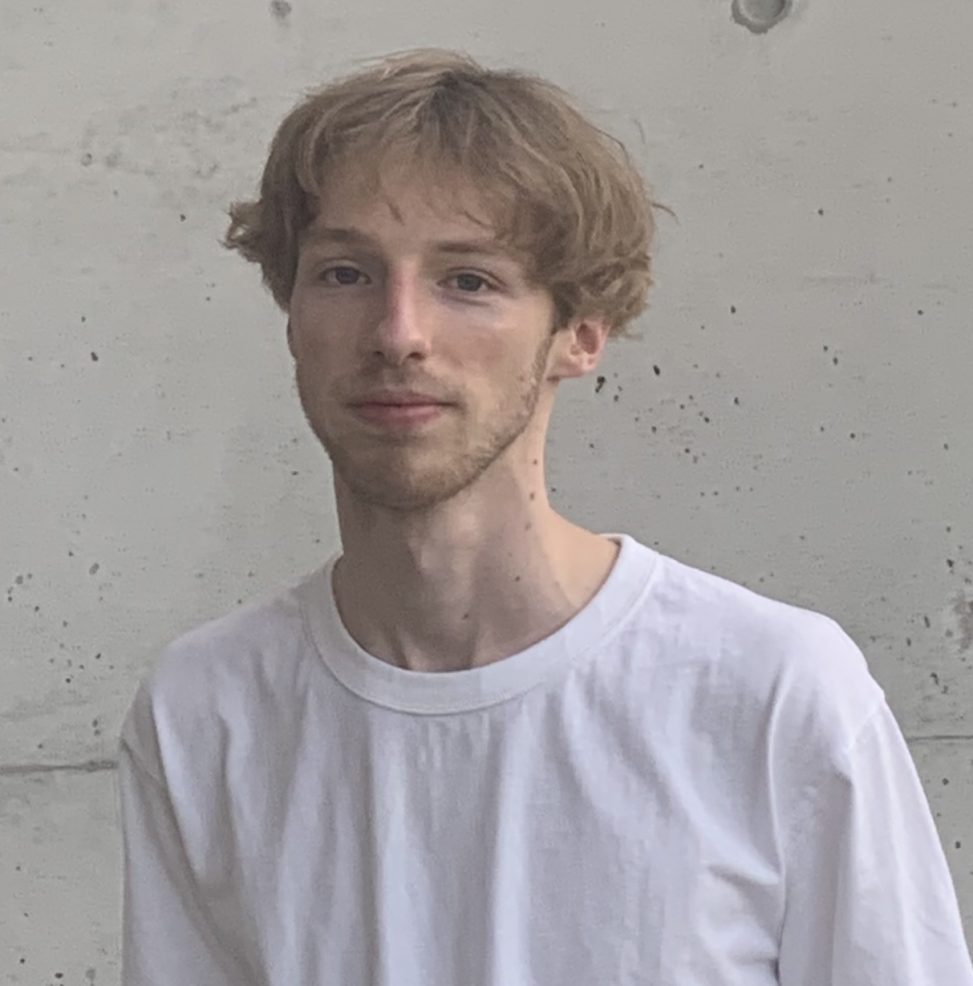 James is a Content Writer and casino expert at TopRatedCasinos.co.uk, joining us in 2021 and totting up two years' experience in the online gambling space so far. He who regular contributes in-depth guides and reviews for the site, alongside editing and refining copy. He regularly tinkers with different elements of TopRatedCasinos to make it even better for our users, and has a hand in designing some of the new features we add to the site. Outside work James is a guitarist, all-round music enthusiast, and distance runner.