Every month, the iGaming industry's leading providers release hot new slot games to complement the classics. But with so many being launched in a short space of time, keeping track of them isn't the easiest thing in the world. 
If you've found yourself wondering what the best slots produced in March 2021 are, fear not – you're in the right place. In this article, we'll run through the top new slots launched this month. 
Are you ready to discover each title's most remarkable features, how they work, and their return to player (RTP) rates? Great, let's hop into things. 
El Dorado Infinity Reels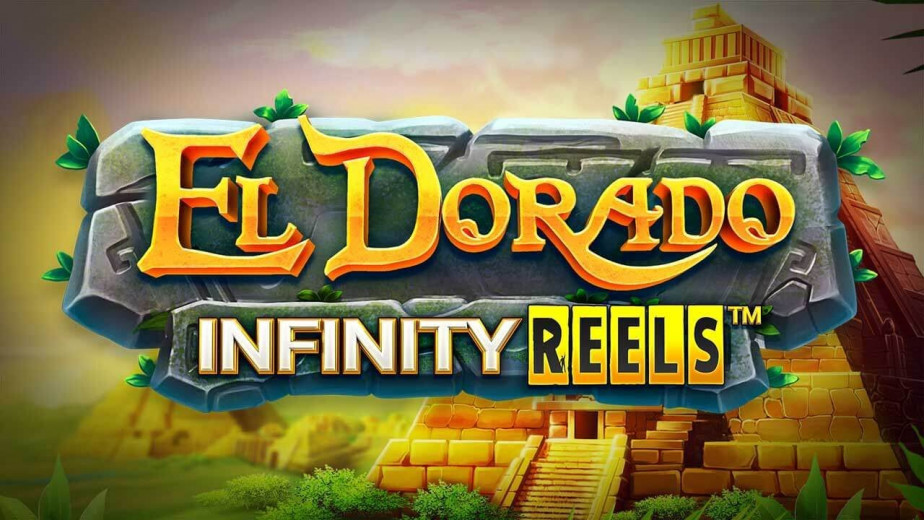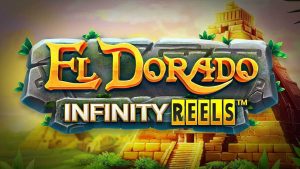 Released towards the beginning of the month, El Dorado Infinity Reels was developed by Malta-based Yggdrasil Gaming. The game carries a distinctly Latin American theme, complete with iconic symbols and graphics. 
El Dorado Infinity Reels is a 3×4 slot game and also has music that will make you feel like you're in the middle of the Andes Mountains. While playing, you have the chance of winning a bonus up to 6,250 times your original stake. 
The game also offers free spins, along with a jackpot prize for the lucky participants. 
Available on multiple casino sites, including LeoVegas, El Dorado Infinity Reels has a RTP ranging between 96.51% and 96.54%. 
Desperate Dawgs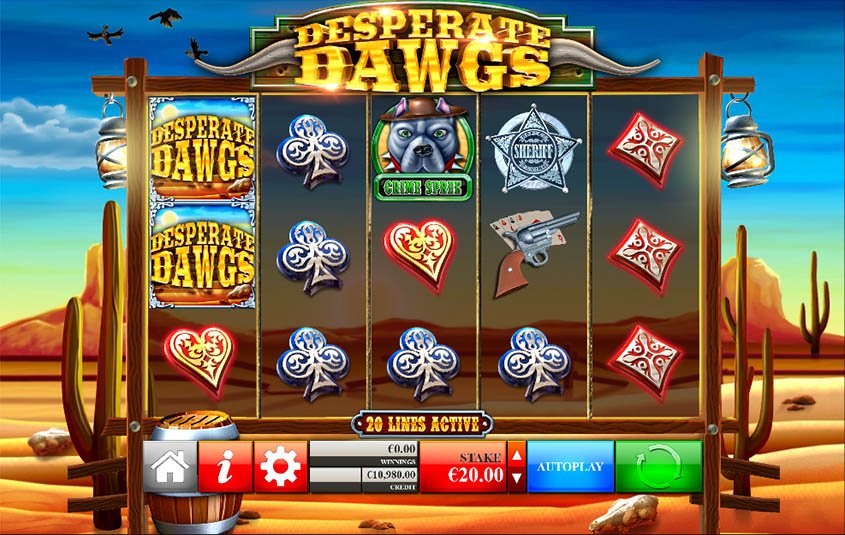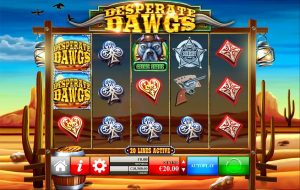 Another Yggdrassil slot to make our best March 2021 slots list is Desperate Dawgs. If you've got a particular interest in the Wild West, this title is a must-try. You'll find a range of unique characters, the main ones of which are – cleverly – dogs. 
Similar to the Hell's Kitchen™ slot we mentioned earlier, Desperate Dawgs is a 5×3 game. You'll find various symbols, such as pistols and aces. All of this is delivered against a backdrop that makes you feel like you're in a barren US desert. 
With this game, players have 20 ways to win. The highest potential payout is 3,902 higher than what you staked. 
Desperate Dawgs has a maximum RTP rate of 95.03%. 
Viking Runes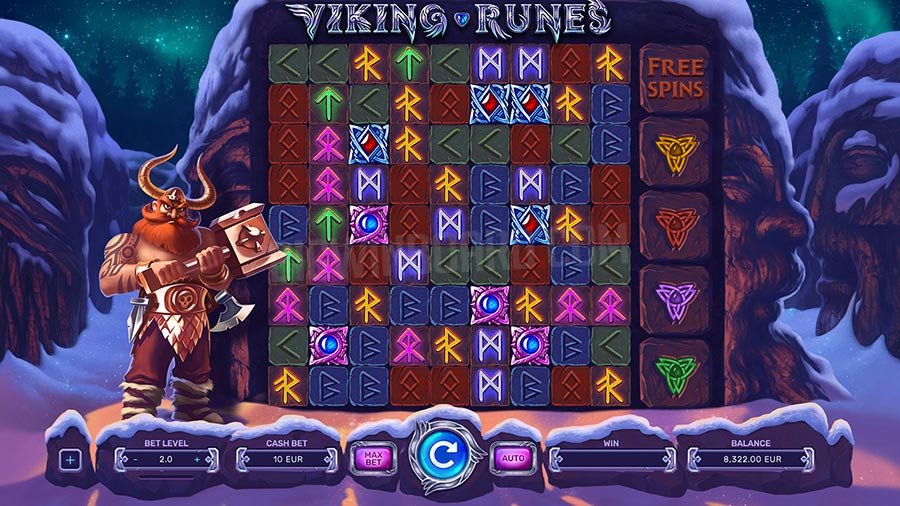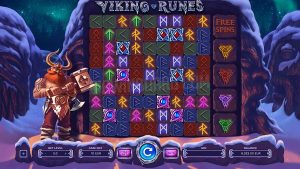 If the chilly terrains of Northern Europe interest you more than sweltering in the American heat, Viking Runes is worth checking out. Also developed by Yggdrasil, this game offers a wide range of winning combinations. 
The Viking Runes imagery allows you to play from the comfort of your own home with the breathtaking Northern Lights dancing in the background. You'll also find the standard Viking with a strong beard and horn hat, plus other imagery related to Norse mythology. 
Viking Runes is a 9×9 slots title, but you can win whenever you combine six symbols or above. In addition, if you trigger five or more cascades in a row, you'll receive six free spins. The RTP percentage is 96.37%. 
Hell's Kitchen™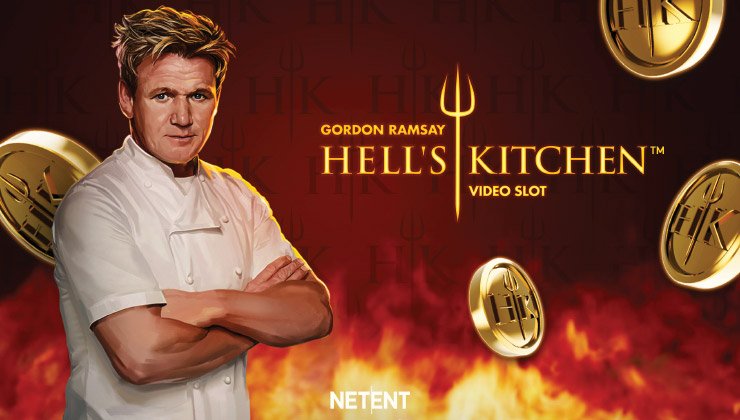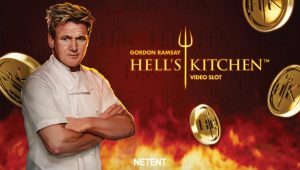 Developed by Sweden-headquartered gaming supplier NetEnt, Hell's Kitchen™ pays homage to the popular TV series. Like its namesake on the box, British chef Gordon Ramsay is the lead figure on this devilish slot. 
Hell's Kitchen™ is a 5×3 video slot title featuring all of Ramsay's most famous catchphrases. Players will also find his popular dishes with beautiful imagery sure to whet the appetite. 
If players are part of a winning team, they have the opportunity to enter Gordon's Bonus Game. Here, they will have the opportunity to win random prizes and enjoy Multipliers too.
With Hell's Kitchen™, players will get an RTP percentage of 96.07%. 
Wishing Wheel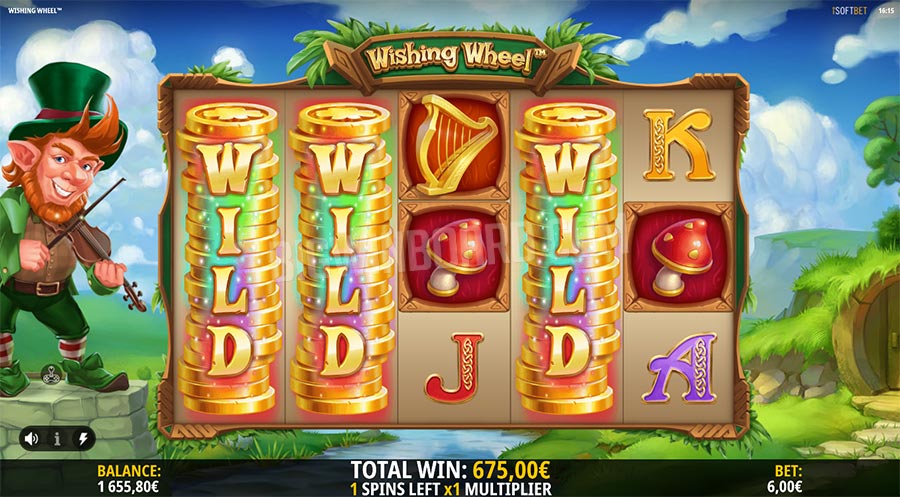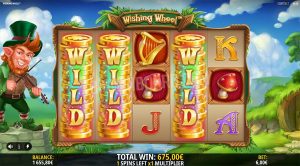 Just in time for St. Patrick's Day, iSoftBet has released this slot that will transport you across the Irish Sea. Unsurprisingly, you'll see a sea of green combined with gold when you play – coupled with a pot of gold and the Emerald Isle's beautiful nature.
Wishing Wheel features 20 pay lines, and you will play on a 5×3 reel. You can enjoy a whole range of bonuses, including free spins and multipliers. When playing, you have the opportunity to win up to 5,000 times the amount you staked. 
This slot has a 96.11% RTP, while it is also available on mobile, desktop, and tablet. 
Wild Fortunes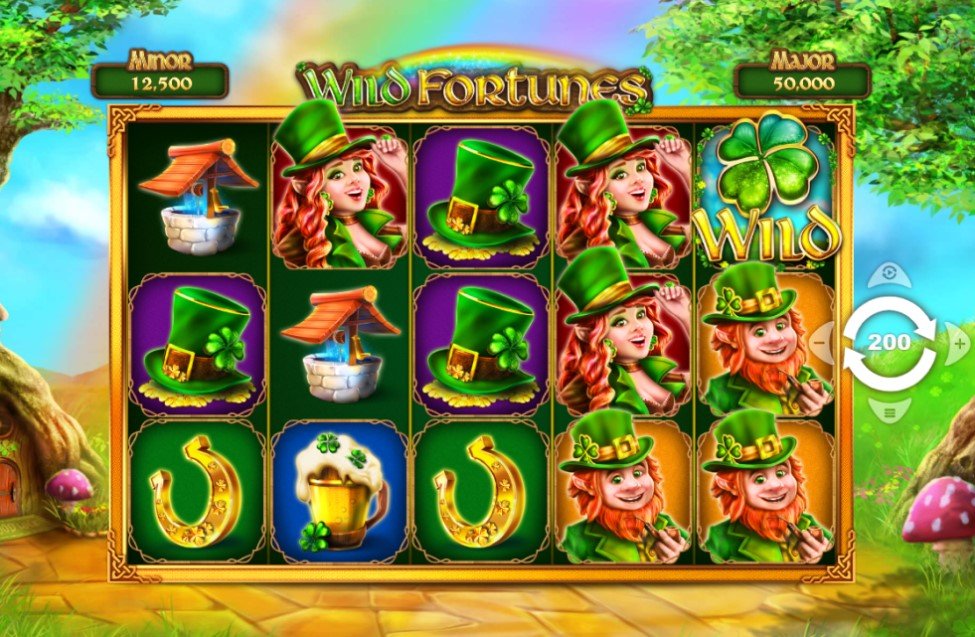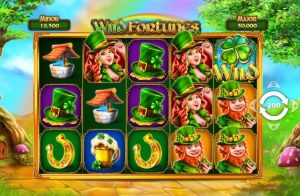 Developed by Pariplay, Wild Fortunes is another slot title with a distinct St. Patrick's Day theme. Again, you'll see plenty of green and gold – with the opportunity to take home the pot of gold yourself. 
This title features four-leaf clovers, big green hats, and much more in terms of unique imagery. You'll be playing a 5×3 video slot with 25 pay lines. 
So, what about bonuses? For starters, you can participate in two progressive jackpots. Beyond that, you'll also find a range of free spins if you're lucky – as well as the potential to multiply your winnings. The maximum payout is 5,000 times your stake. 
Wild Fortunes has a 96.25% RTP. 
The Green Knight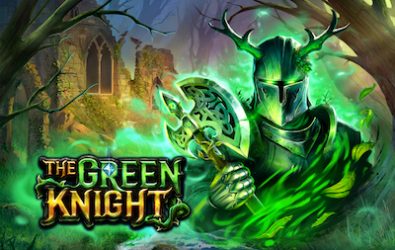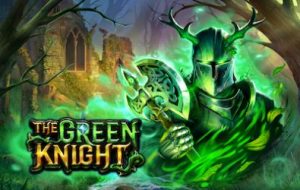 Developed by Play'n GO, you'd be forgiven for thinking that The Green Knight was yet another St. Patrick's Day-themed slot to make this list. But it isn't; rather than being merry, you'll instead be transported into a dark, seemingly dystopian world.
If you're ready to save the world, The Green Knight could be the game for you. A 5×3 video slot, you'll discover imagery that will make you feel like you've stepped into the Middle Ages. 
Beyond its pretty interface, players will also discover eight pay lines, multiple supported languages and both free spins and multipliers. You could also win up to 10,000 times your original stake. 
The Green Knight's RTP is 96.27%. 
Shimmering Woods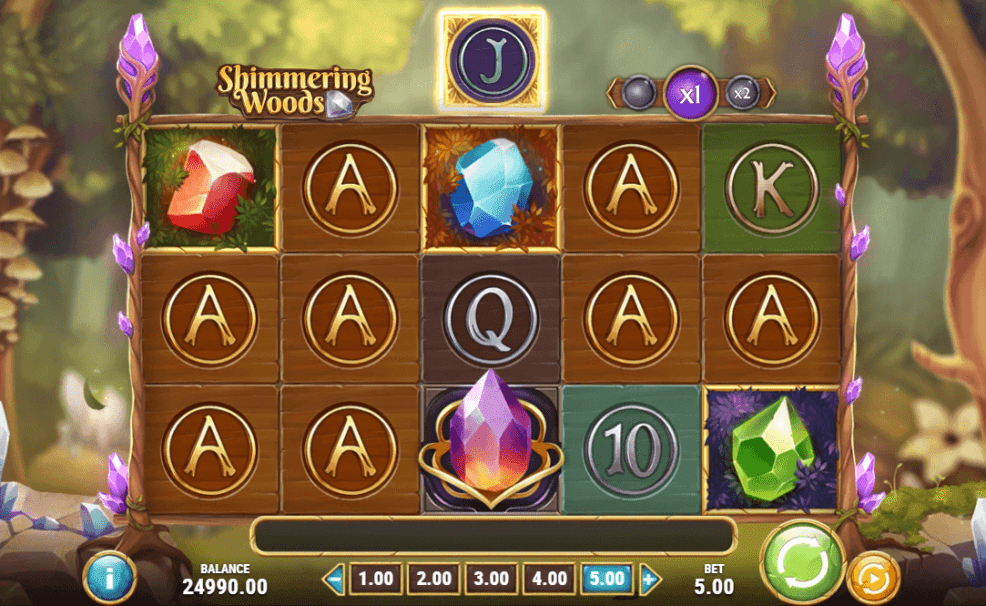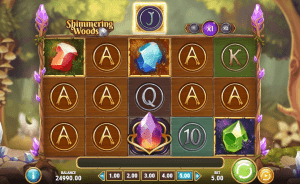 Developed by Play'n GO, Shimmering Woods' theme is a little brighter than The Green Knight – that's for sure. The imagery mainly focuses on diamonds, with a forested backdrop in case you're not near anywhere suitable for hiking. 
Like many of the games on our best March 2021 slots list, Shimmering Woods has five reels and three rows. Moreover, the title offers no fewer than 7,776 ways to win.
Shimmering Woods has a selection of free spins with unlimited triggers. If you were to win the most significant possible prize, you'd get 25,000 times what you originally staked. 
The game's RTP is 96.2%. 
Amazing Link: Zeus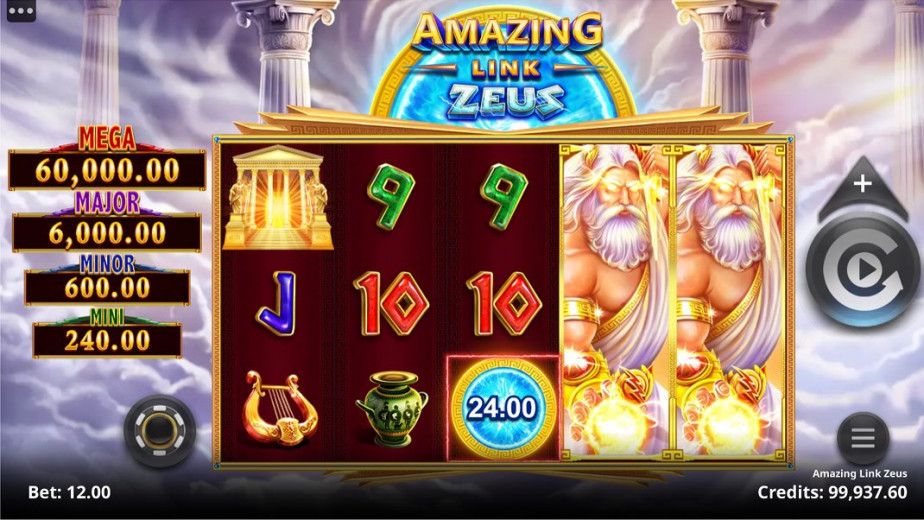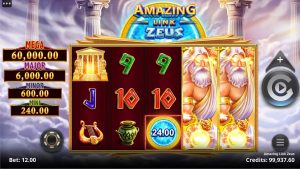 Amazing Link: Zeus was developed by Microgaming. As you might have gathered from the name, this title is themed around Ancient Greece. In the game, you'll find a 5×3 interface with symbols related to old Greek font styles, as well as mythology – including the legend Zeus himself. 
This game offers 20 pay lines, while bonuses include free spins and a big jackpot round. In addition, players have the opportunity to win up to 5,000 times their stake.
Amazing Link: Zeus' RTP is slightly higher than the average for online slot games, standing at 96.33%. 
Fire Forge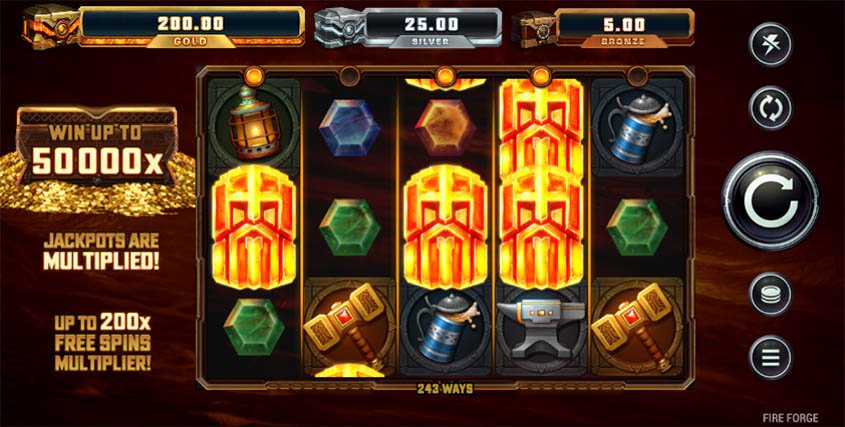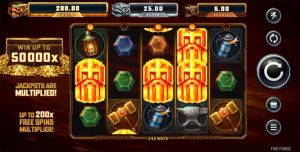 Finishing off our list of the top 10 slots produced in March 2021 is Fire Forge. Developed by Microgaming, Fire Forge features imagery related to dwarves, the steel industry, and – of course – fire. 
Fire Forge has five reels and three rows, with 243 ways to win. While you can't participate in a progressive jackpot, you can make use of free spins and a potential win of 50,000 – yes, 50,000 – times the original stake. 
This game has an RTP of 96.73%, which is higher than the industry average.