As the seasons slowly change and the leaves begin to turn orange, we can rely on the industry's best online casino games provider to deliver more exciting slots. Once again, September 2021 has seen several intriguing slots go live on the market. 
But with the volume of games getting released, how do you know which ones to play? If you're looking for the answer, good news; we've put together our 10 favourite titles for you to try. Keep reading to discover them.
Vikings Go Berzerk Reloaded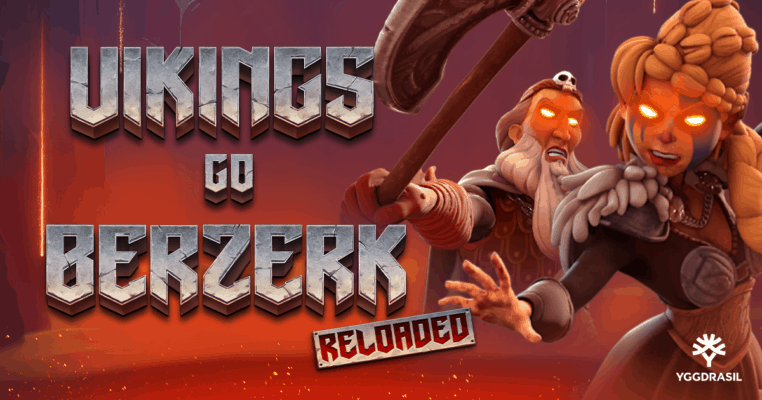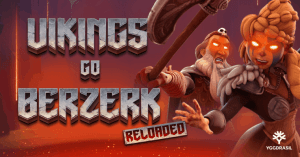 With the days shortening and air temperature cooling, you might cast your mind to Northern Europe's barren landscapes. And if that's the case, Vikings Go Berzerk Reloaded could be the perfect game for you to try out. 
Yggdrasil first launched the hugely popular Vikings Go Berzerk slot in November 2016, and the new version builds on this. The game features five reels, with 25 ways to win. You could win up to 25,000 times your stake, which is much higher than the 4,000 that the original game featured. 
When playing Vikings Go Berzerk Reloaded, you'll find various free spins features and multipliers too. The game's maximum return to player (RTP) rate is 96%. 
Dwarven Gems Megaways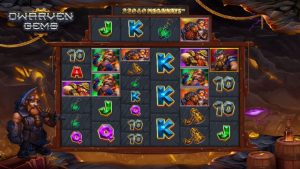 If you're bored of standard slots and would rather try something different, Iron Dog Studio's Dwarven Gems Megaways might be what you're looking for. With six reels, you'll also discover over 200,000 ways to win and several bonus features. 
When playing Dwarven Gems Megaways, you could win up to 20,000 times your stake. Bonuses include free spins, plus wild symbols that increase your winning opportunities. 
Like most megaways slots, Dwarven Gems Megaways has high volatility that will keep you entertained for a while. The maximum RTP is 96.7%, and you can stake anywhere between 10p and £20 on each spin. 
Dr. Toonz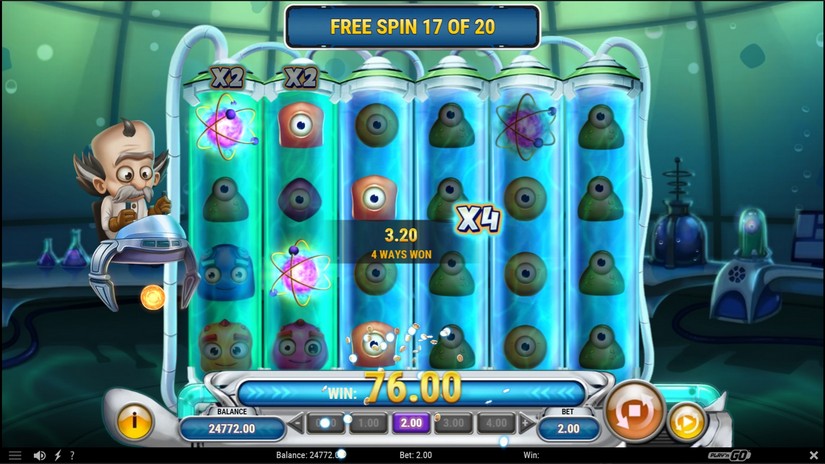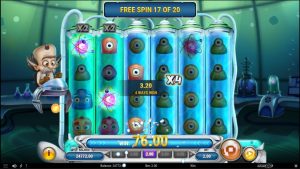 Play'n GO are known for their unique slot game themes, and the company has delivered in this area once again with Dr. Toonz. You could potentially win in more than 260,000 ways, while the maximum win on your stake is 22,000 times what you placed. 
Dr. Toonz features six reels and several bonus features, including free spins and cascading wins. You can also trigger wild spins that increase your winning possibilities. 
When playing Dr. Toonz, you'll notice that the game has high volatility – so you never truly know what's coming next. Meanwhile, the maximum RTP is 96.25%. 
Ghost of Dead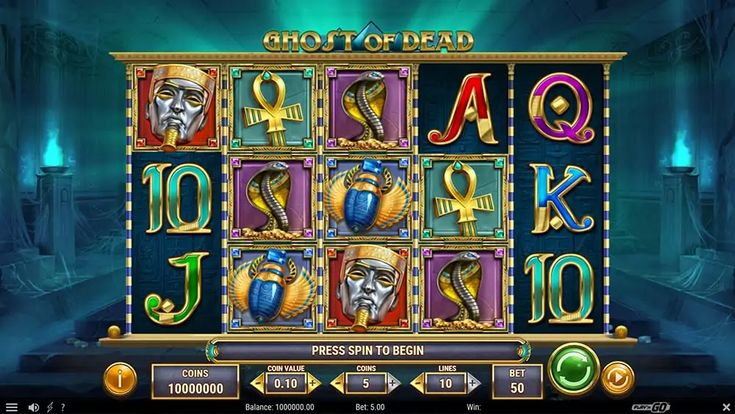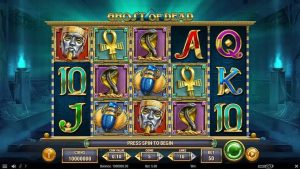 Play'n GO takes us back in time to Ancient Egypt with its intriguing Ghost of Dead release, which features five reels and 10 ways to win. If you get lucky, you could win up to 5,000 times your stake. 
Ghost of Dead has three spins features, which includes free spins and expanding symbols. In addition to five reels, the game has three separate rows.
This Play'n GO release is one of the more tame selections on this list but will still offer you hours of fun. The maximum RTP is 96.2%, and you'll find the game on several popular online casino sites. 
Volatile Vikings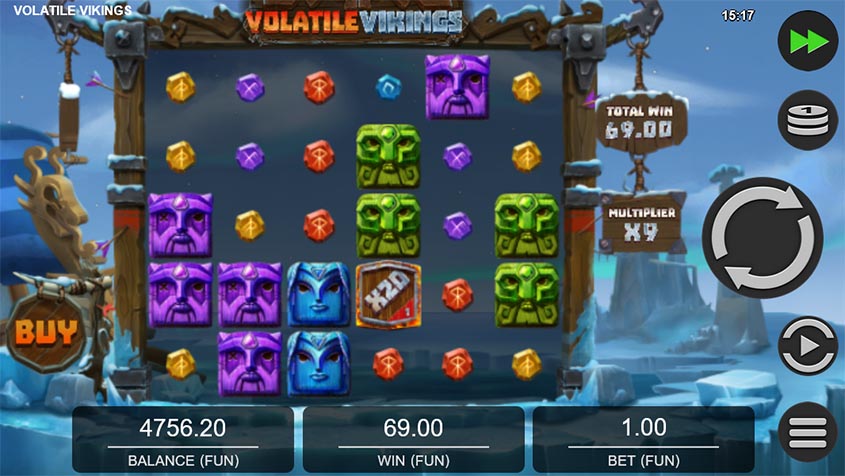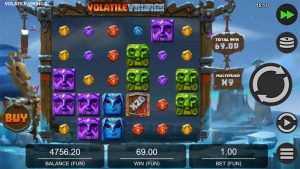 Swedish games supplier Relax Gaming has clearly been inspired by the region it calls home with its Volatile Vikings slot release. This newly-released title allows you to win up to 20,000 times your stake and is designed in a six-reel format. 
Unlike many slot games, Volatile Vikings features a scatter pays feature – rather than a fixed number of paylines. In terms of bonus features, you'll find plenty. These include free spins and multiplier reveals, plus more. 
As you might have expected from the title, Volatile Vikings is – well – volatile. The outcomes change regularly, which ramps up the anticipation and excitement. As for the maximum RTP, this is 96.23%. 
Treasure Wild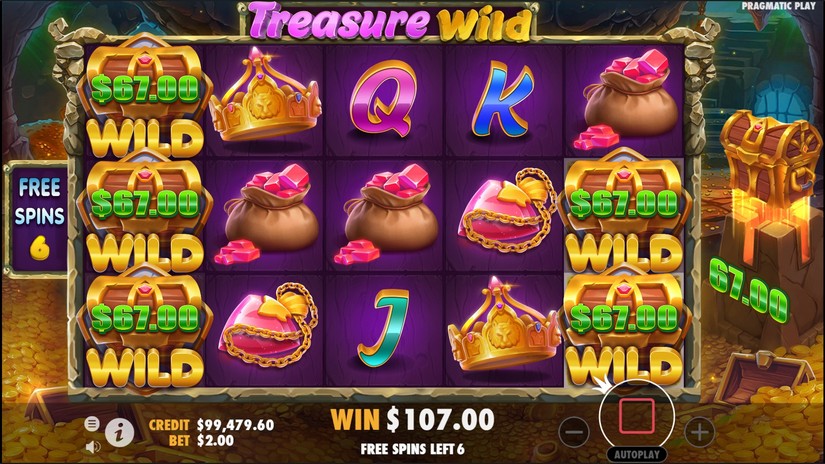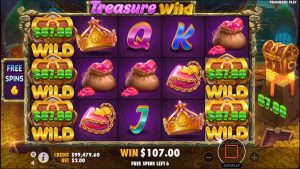 Pragmatic Play is supplying the industry with Treasure Wild, which gives you the opportunity to win 4,500 times your stake. The game is laid out across five reels and offers 20 different ways to win. 
When playing Treasure Wild, you'll discover a couple of bonus features – namely free spins and wild symbols. Both could help you increase your chances of winning, as might the high volatility. 
Treasure Wild's maximum RTP is 96.54%, which is one of the higher percentages on this list. It's also more than the industry average of 96%, so it's definitely worth giving a try. 
Cossacks: The Wild Hunt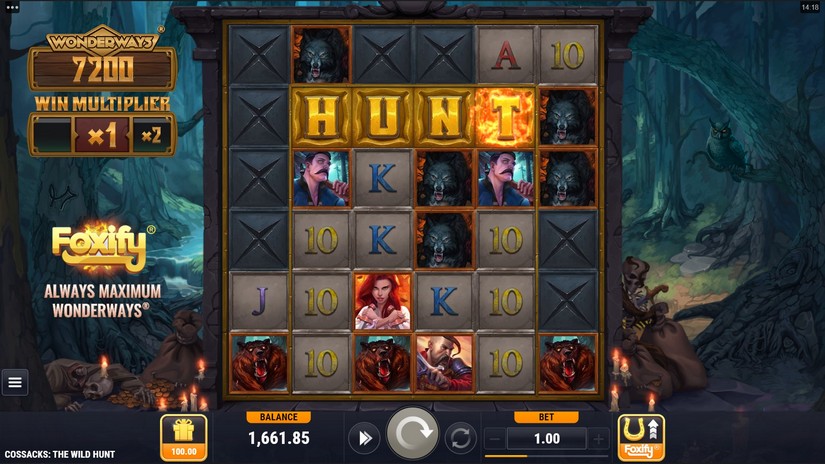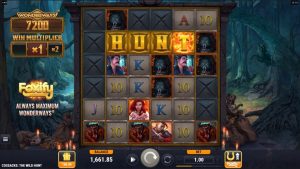 Perhaps a little more exciting than Treasure Wild, if that's what you're looking for, is Cossacks: The Wild Hunt. Developed by Foxium, this title is well-designed and features over 46,000 potential ways to win. 
When loading Cossacks: The Wild Hunt, you'll see a layout featuring six reels. You'll find bonus features such as free spins, along with cascades that you can get whenever you match a winning combination. It's worth noting that the volatility increases to high for your free spins. 
Cossacks: Wild Hunt's RTP ranges from 92.23% to 96.19%. If you get lucky, you could win up to 10,000 times your stake. 
God of Fire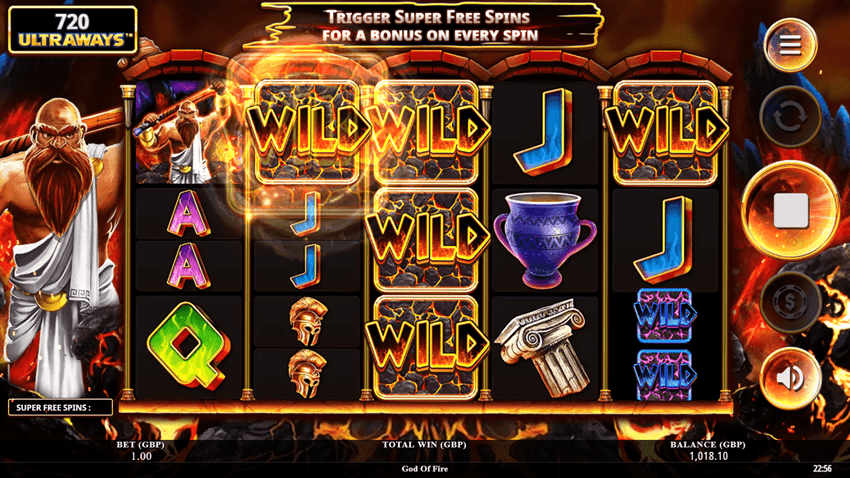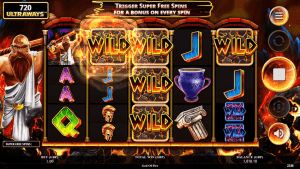 We've not yet featured a game from Northern Lights on one of our slot compilations, but that's about to change. This month, the company released God of Fire – which was supplied to the market by Microgaming. When playing the game, you could have up to 60 million – yes, you read that right – ways to win. 
Featuring five reels, God of Fire also has a broad selection of bonus features. These include free spins and exploding wilds. For maximum winning potential, you could get back up to 18,000 times your stake. 
God of Fire has high volatility and a maximum RTP of 96.02%. 
Tower of Fortuna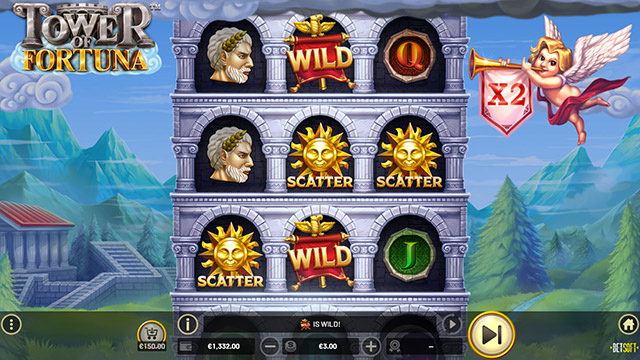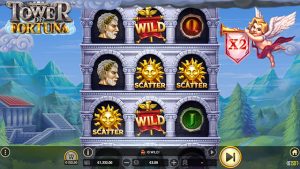 Betsoft is rounding up September with Tower of Fortuna, a colourful and aesthetically pleasing slot that offers a maximum win of up to 3,200 times what you staked. But that's not all – you also have five different ways you can win. 
Tower of Fortuna is built across three reels and includes a multiplier, which – perhaps unusually – increases with every losing spin. You'll also find free spins, in addition to wild symbols. 
Tower of Fortuna is a steady game for beginners to get used to online slots, with a 96.09% maximum RTP and average volatility. 
Medusa Hot 1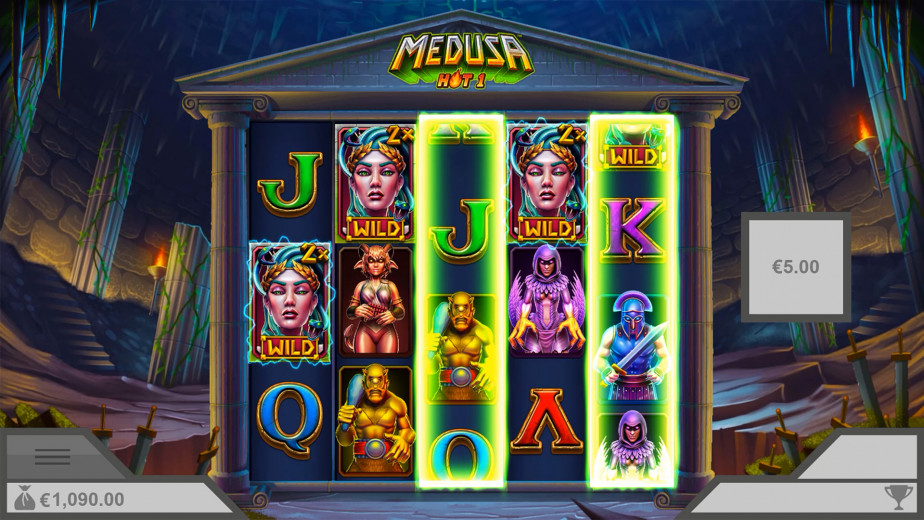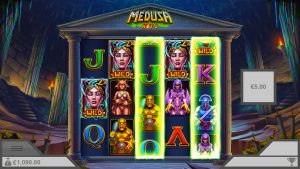 Rounding up our list of the 10 best slots produced in September is Medusa Hot 1, released by Yggdrasil. This high-volatility game offers the opportunity to win up to 7,500 times your stake, plus 15 different ways to win. 
When playing Medusa Hot 1, you can unlock a selection of bonus features. These include three different respin types, along with a free spins feature. Wild symbols are incorporated into these. 
Medusa Hot 1 has a maximum RTP of 96.21% and can be played on both desktop and mobile.
Where to Play the Best Slots Produced in September 2021
You can play the slots on this list in several places. To make sure you pick the best online casino, it's worth checking out our website reviews – which you'll find in the Casino Reviews section. 
The games we've featured here are optimised for both mobile and desktop, so pick whichever takes your fancy. If you want to, you can play a demo version before placing real money.