Well, would you believe that? We're already almost halfway through 2021, and summer is just around the corner! The trees blossomed long ago, the bright mornings are met with chirping birds, and there's the small matter of the European Championship Final just around the corner. 
And when it comes to new slots, the industry's biggest suppliers are rolling out the goods pretty quickly. Unsurprisingly, June looks set to be another exciting month in this respect; we've listed our 10 top picks for you to try. 
Odin's Riches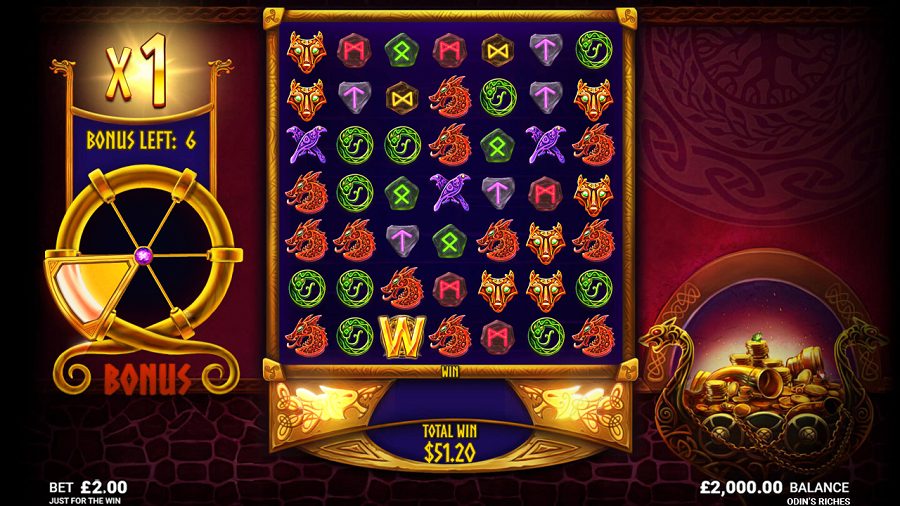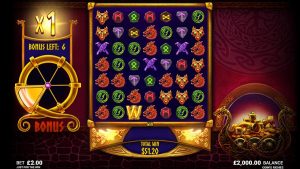 Microgaming has delivered a Norse mythology-themed slot that's sure to interest you. Featuring 3D graphics, the game gives you the opportunity to win free spins and the possibility of winning 5,000 times your bet. 
Although you won't find a jackpot with this title, you'll get a reasonable 96.07% maximum return to player (RTP) rate. The game features seven reels and seven rows and is optimised for both mobile and desktop. 
Odin's Riches is available at numerous casinos that integrate Microgaming, with bonuses varying depending on your chosen site. Read our expert online casino reviews to find the perfect Microgaming Casino.
Divine Diamonds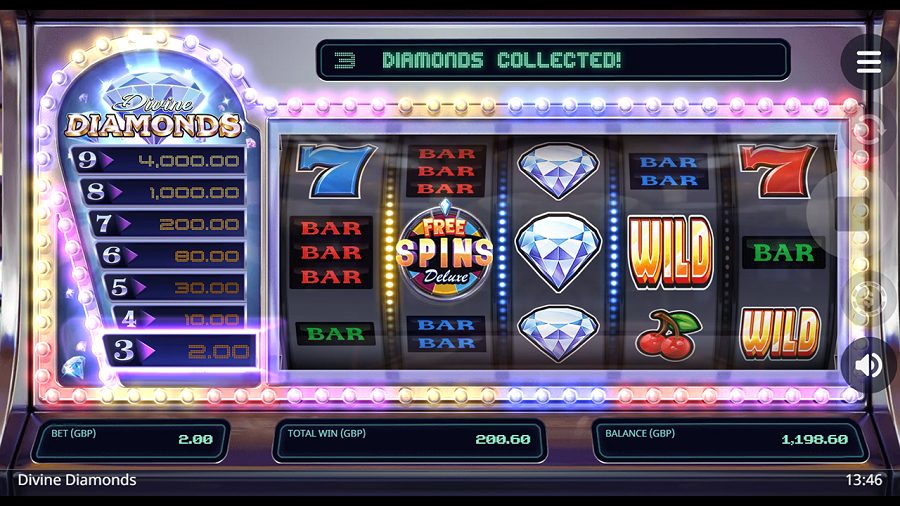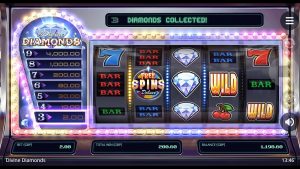 Developed by Northern Lights Gaming and released by Microgaming, Divine Diamonds is sure to grab your attention with its bright and simple but effective graphics. While playing this game, you'll have the chance to participate in a progressive jackpot. 
Other Divine Diamonds bonuses and benefits include free spins and multipliers, meaning that you won't get bored easily. 
Divine Diamonds has a slightly above average maximum RTP of 96.17%, with five slots and three reels. You can win in 20 different ways and win up to 2,000 times your stake if you're lucky. 
Krazy Klimber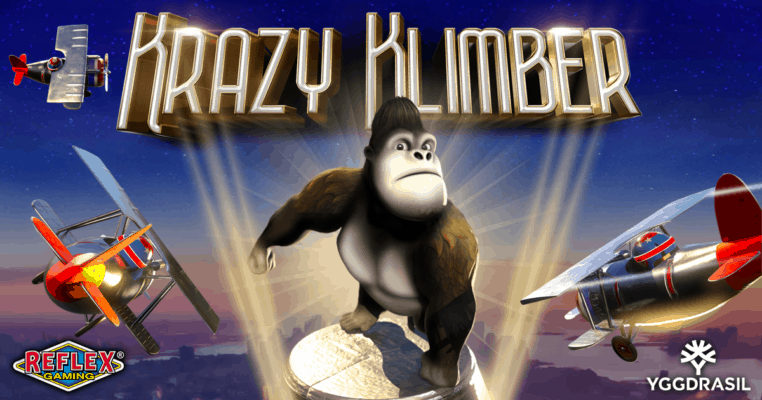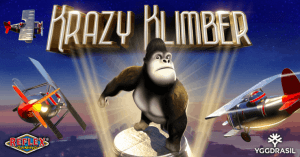 If you're interested in King Kong, or you just fancy a trip to New York at the moment, Krazy Klimber is a game you won't want to miss. Desperate Dawgs, another Yggdrasil and Reflex Gaming release, enjoyed massive engagement with William Hill – so expectations are high for the duo's third release of 2021. 
Krazy Klimber has 20 pay lines and features a 3×5-reel interface. The maximum win is 1,000 times your original stake, while you can also take advantage of free spins and bonus games. 
This title features a maximum RTP of 96.06%, which is in line with the majority of games to make our top 10 best slots of June 2021. Volatility is medium, and five languages – English, German, Czech, Greek, and Spanish – are supported. 
Prism of Gems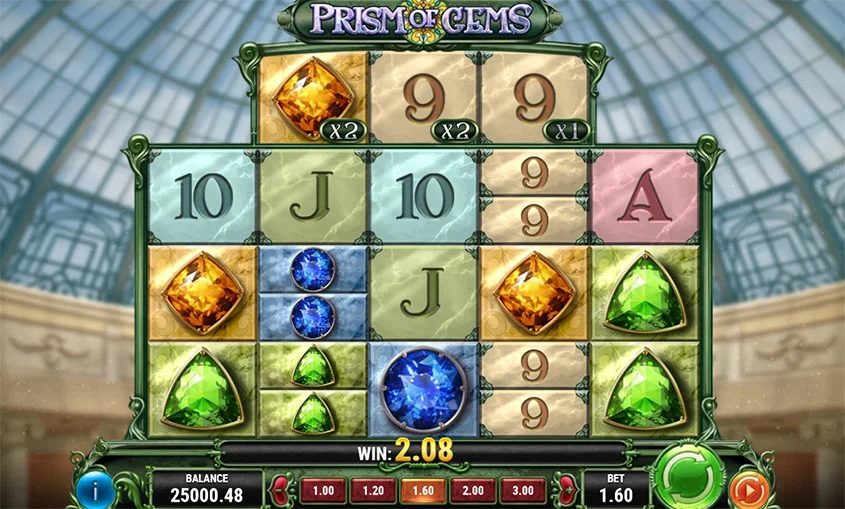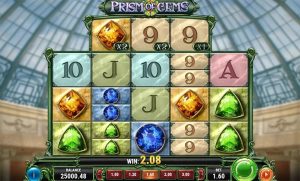 We get it – royalty might be more your thing than climbing up skyscrapers is. And if that's the case, Prism of Gems by Play'n GO might be another enjoyable slot to play. This game has a minimum of 587 pay lines and the opportunity to win 30,000 times the amount you staked. 
With 3D animation and an interface that is pleasing on the eye, this game lets you enjoy unlimited free spins. Moreover, you also have the chance of getting multipliers and upping your winnings. 
Prism of Gems has a maximum RTP of 96.24%. You can play this game at several slot sites, including LeoVegas. 
Free Rollin' Joker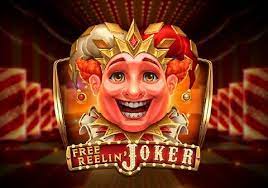 Compared to the somewhat subdued graphics of most games that we've featured so far, Free Rollin' Poker is anything but. This bright, vibrant title allows players to win up to 1,000 times what they staked for that particular spin. 
This title by Play'n GO features colourful graphics based around a joker main character. Its simple interface features one reel of three, though this can expand to six if your spins fall on the right symbol. 
Despite not having as many features as some of the games to make our top 10 slot games of June 2021 list, the game still has enough to keep you entertained for a while – even if the catchy music is something you'll end up humming later. Its maximum RTP is 96.17%. 
Dream Diver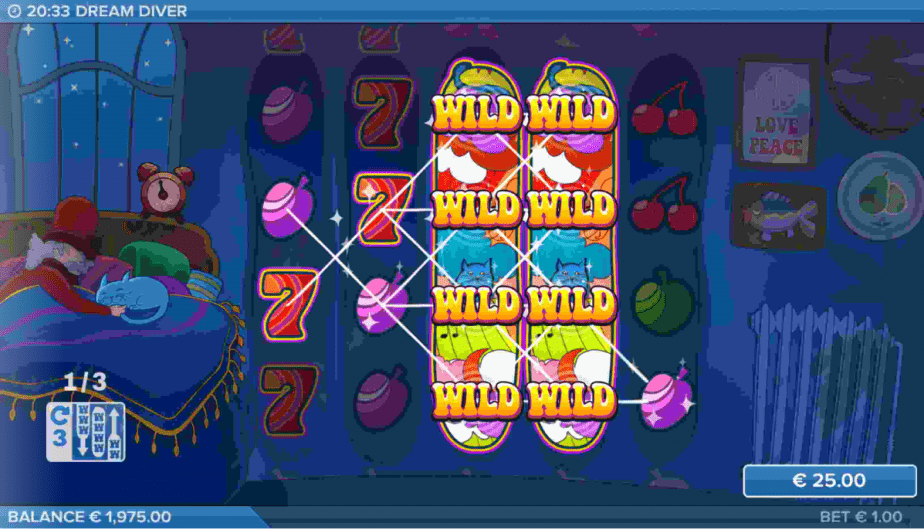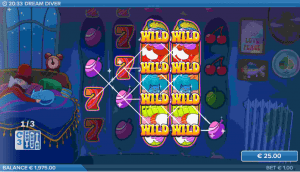 Developed by ELK, Dream Diver is one that might have slipped under many people's radars. Its design is beautiful, but the slot offers more than good looks alone; you've got no fewer than 178 pay lines. 
With Dream Diver, you have the opportunity to win up to 2,500 times your stake. Other bonus features include multipliers and free spins, in addition to bonus games. 
This June release by ELK features a maximum RTP of 95%, which is lower than the industry average. But with a unique theme and its range of features, it's worth checking out nonetheless. You can play Dream Diver at several online casinos, including 888casino. 
Suncatcher Gigablox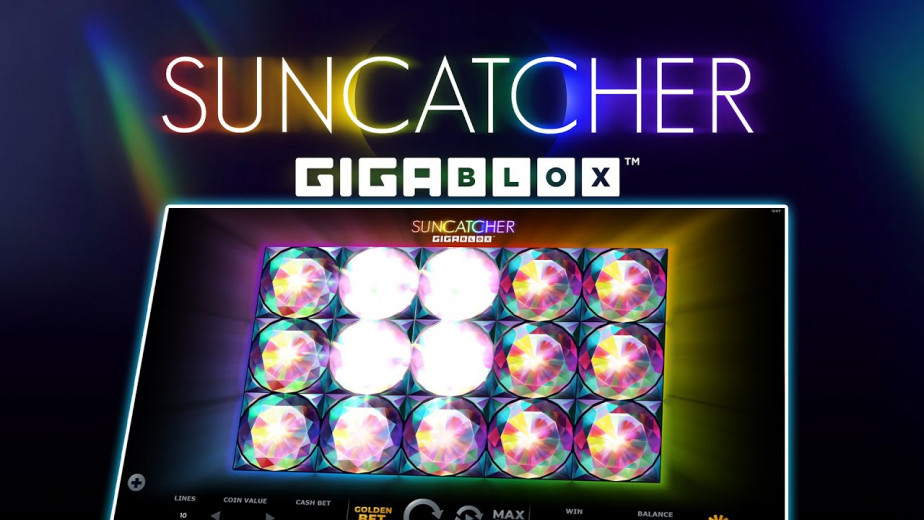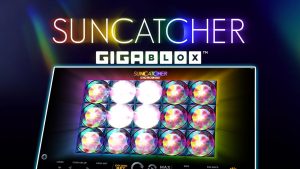 Yggdrasil is taking players on an intergalactic adventure with its Suncatcher Gigablox release. This title features numerous bonuses, including free spins, along with a maximum winning payout of 1,430 times the stake. 
Suncatcher Gigabox features 10 pay lines and five reels that are simple in design and themed around outer space. Players also have the choice to activate Golden Bet, which costs twice the stake but features three times the wild symbols you'd typically have. 
The maximum RTP for Suncatcher Gigabox is 96%, which falls in line with the industry average. You can play this slot at numerous online casino sites that have integrated Yggdrasil titles. 
Mr Macau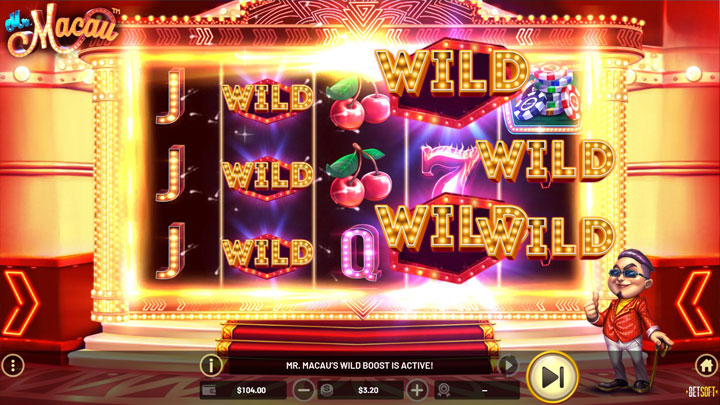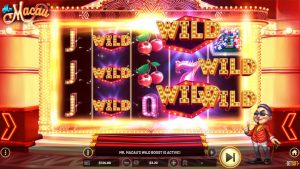 Macau is often considered the casino capital of the world – perhaps even more so than Las Vegas. And to keep you entertained while you can't travel there, Betsoft Gaming has launched Mr Macau. This exciting title features stunning 3D graphics and the opportunity to win 4,388 times what you staked in that particular bet. 
While playing Mr Macau, players receive 20 different pay lines. Moreover, you can enjoy various bonus features – such as free spins and wild boosts. And if you want to play on your phone instead of the computer, don't worry; Betsoft has optimised this game for iOS and Android devices. 
Mr Macau features a maximum RTP of 97.07% making it one of the best payout slots we've included in our list. You'll play the game on a 5×3 reel. 
Temple of Medusa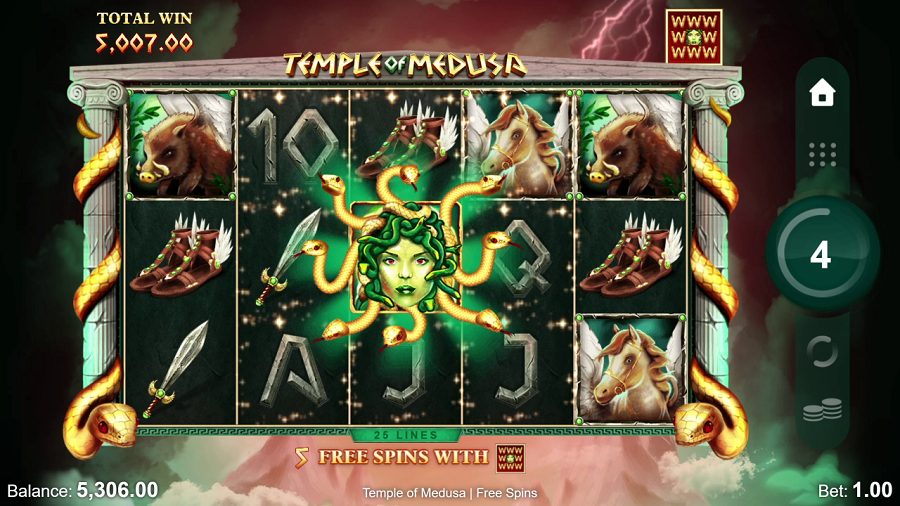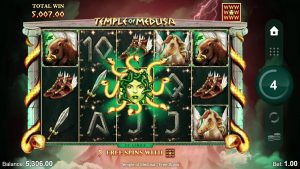 If you're interested in heading to Ancient Greece, Temple of Medusa is a slot that you cannot miss. Developed by Estonia-based All41 and released by Microgaming, this title gives users the opportunity to win up to 5,000 times what you bet. 
Temple of Medusa comes with various bonus features, such as scattering wilds, wild symbols, and free spins. You can also enjoy a jackpot feature. 
Temple of Medusa is available on smartphones and desktops. The game has a maximum RTP of 96.4%. 
Jungle Stripes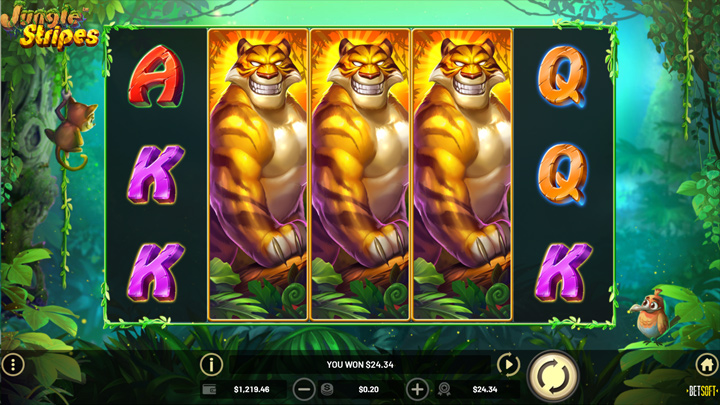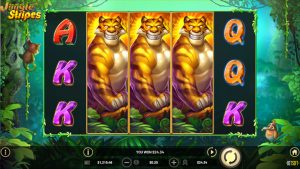 Rounding off our list of the 10 best slots produced in June 2021 is Jungle Stripes, another title launched by Betsoft. This game has a wide selection of bonuses, including wild symbols, free spins, and scatters. While playing, you'll get the opportunity to win up to 500 times your stake. 
Jungle Stripes features 10 different pay lines, along with five reels. As you might be able to gather, the theme revolves around animals and the rainforest – and it does so with stunning imagery and captivating sounds. 
This Betsoft release has a maximum RTP of 97.03%. While this isn't as high as Mr Macau, it's still pretty high. You'll find the title on numerous online casinos that have integrated this supplier within their games.