Ever watched one of your favourite TV shows and wondered how the characters can actually afford to live in the places they do? Us too! That's why we decided to take a look at some of TV's most famous properties, to see just how expensive they really are…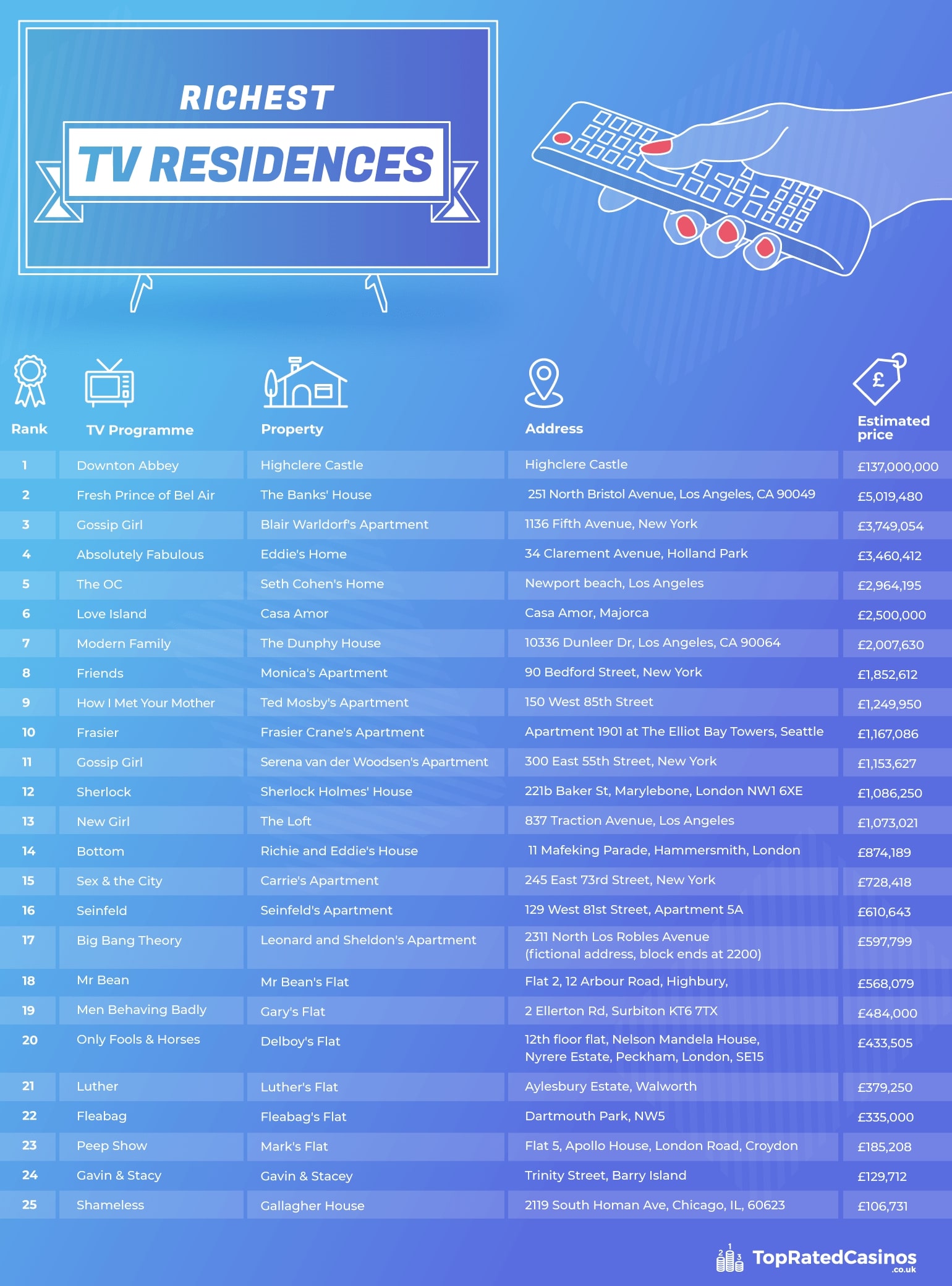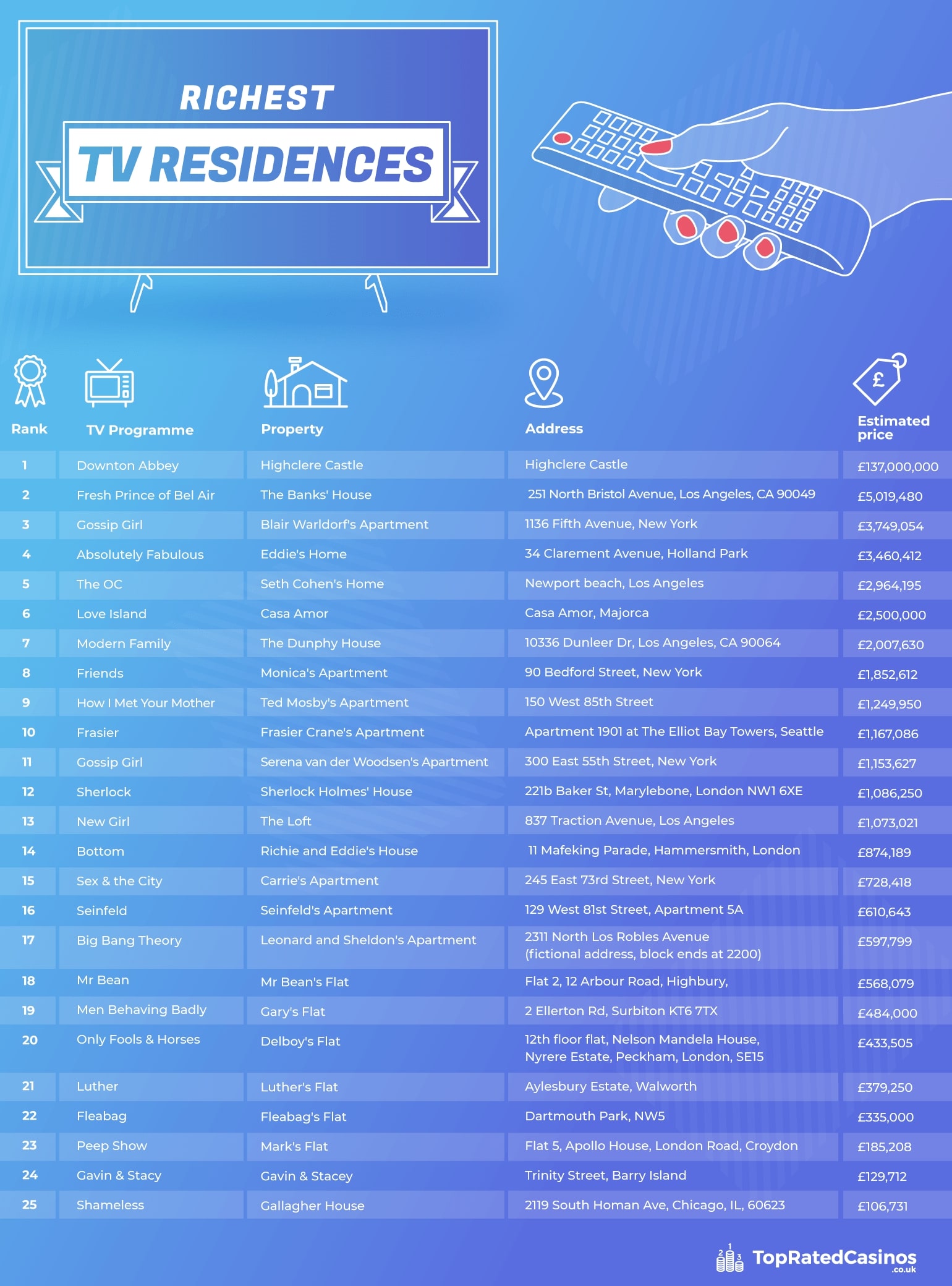 Top of the list is unsurprisingly Downton Abbey's Highclere Castle. Estimated to be worth a staggering £137 million, the stunning Hampshire stately home was originally built in the 9th century and is Grade I listed.
In second place is The Banks' House in Fresh Prince of Bel Air. Estimated to cost $6.25 million (just over £5 million), their LA mansion comes complete with 10 bedrooms, and 4.5 bathrooms.
Arguably the most iconic property in TV history – Monica's apartment in Friends – also makes it on the list. Located at 90 Bedford Street, Manhattan, there was a long-running debate on how Monica (a chef) and roommate Rachel (a waitress at the time) could afford such a big apartment in the city. The explanation for this was rent control, which was just as well, seeing as a similar apartment can command a monthly rental rate of $5,000 (£3966), and sell for $2.32 million (£1,852,612).
Another well-known apartment that made it on the rich list was Del Boy's Peckham pad in Only Fools & Horses. What was once considered a dodgy area, it has now been voted one of the coolest neighbourhoods in the world, which will definitely help with property prices. Del Boy's tower block flat is estimated today to be worth a tidy £433,505.
Over in Barry Island, Bryn and Gwen's terraced home in Gavin and Stacey is worth a manageable £129,712. At the bottom of our richest TV properties is 2119 S. Homan Avenue in Chicago, home of the Gallagher clan in Shameless US. Their two-bedroom house, located in one of Chicago's grittiest neighbourhoods, is estimated to be worth just $133,191 (£106,731).
Methodology
To create the Richest TV residences list, TopRatedCasinos.co.uk collated a list of popular TV programmes in the UK and USA with iconic properties in them.
For the UK Programmes:
The value of these properties are based on the average price of a similar sized property in the area i.e. for Only Fools and Horses, the cost of Delboy's flat is based on the average cost of a flat in Peckham.
If the price of a similar sized property can't be found, the average price of property in the area is used instead
For the US Programmes:
If the exact address could be used to calculate property, we used the Zillow Home Value tool
If not, the value was calculated using price for similar sized properties in the area
For Frasier and New Girl, the values were calculated using the price per square metre/feet for property in that area
All US property prices were then converted to pound sterling
The full list of sources can be found here