We sat down with Michael Maokhamphiou, Operations Manager of Lightning Box Games to discuss an unpredictable 2020, a series of exciting partnerships and new releases, and how he thinks the igaming world has been adapting to the challenges of Covid-19.

---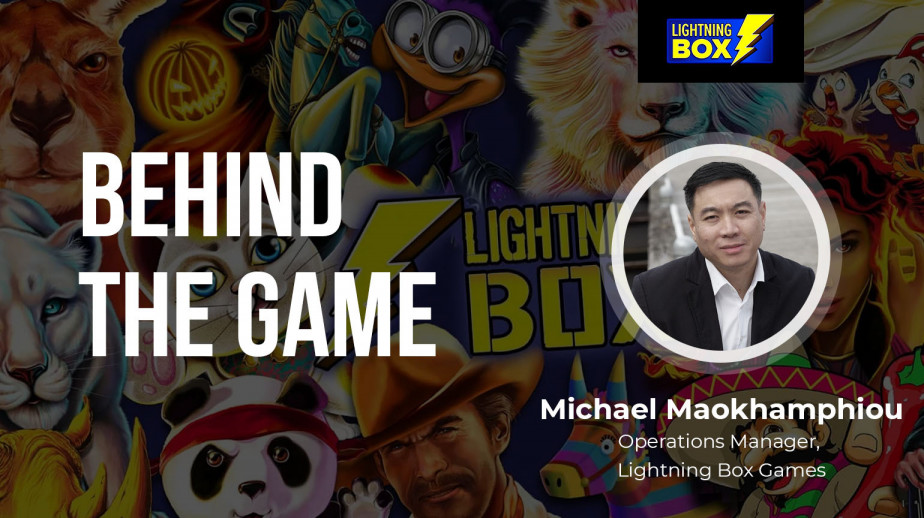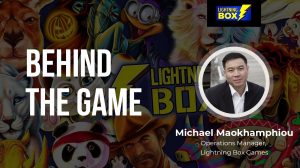 It's been a hectic 10 months. How do you reflect on 2020 so far as we head towards the end of the year? 
It has been a crazy few months – and not a period that any of us could have predicted. In truth, for content suppliers, it's been the best of times and the worst of times. Land-based casinos have clearly suffered from lockdowns, but online has thrived with people looking for alternative forms of entertainment. So too has social casino. I guess it shows the need to have a diverse portfolio of games that appeals to the widest possible range of players, as well as the need to reach those players using different channels. I think it will also speed up the number of jurisdictions looking to launch an online offering.
We've just seen the release of your newest game, Kalahari Safari, available exclusively to Betsson for the first 2 weeks. Can you tell us about how this partnership came to be?
Betsson has a number of great casino brands, and we are often discussing our upcoming ideas with them, so it was a natural fit to partner with them for a new launch. We've done it with them before and other casino operators, in fact. They like our content, and it gives their players an opportunity to get their hands on the game first. It also gives the operator an opportunity to really get behind it for that two-week period with promotions and offers, which is great for us as a supplier too. Hopefully, it is a win-win situation for all parties.

What do you specifically look for in a collaboration/partnership? 

From a supplier point of view, it's important to collaborate with an operator that has good reach, whether that's with a lot of players or in numerous countries. Our aim is to get the game in front of as many people as we can and showcase what we can do as a studio. There's a lot of competition out there and, in fairness, a lot of good games being produced. That's great for the players and healthy competition for us – but it also means we need to find ways to ensure that people see our content too! It is dog eat dog out there in slots land!
Kalahari Safari is the latest in a series of African/Animal themed games you've developed. What is it about this particular theme that makes it so popular?
I'm not sure how deliberate this has been, but you're right we have regularly revisited that safari theme. I suppose it has universal appeal across different groups of people and cultures. Animals in general are popular on the internet, so it does no harm to tap into that. There's also something exotic and thrilling about wild animals in particular, which is no bad thing when you're looking for player buy-in or engagement. We don't really do branded games, but I guess this is one of our signature themes.
Do you have a personal favourite game or theme? 
My favourite from our catalogue of games is Silver Lion. The theme, the maths model and the art all blend together perfectly to produce an entertaining game. It's as popular now as it was when it launched in 2014. With a good feature hit rate and opportunities to earn nice wins, it still draws me in to have a play on a regular basis.  We are also looking at releasing an enhanced version of the title so keep your eyes peeled for that in the near future.

Tell us a little more about some of your other recent releases.
We launched Toro Rockets a few months ago, which was our take on the Mexican Day of the Dead festival. It features some striking symbols, including a Mariachi band and a neon bull which acts as a Wild. There is also an explosive bonus round too, which is triggered when three red rocket scatter symbols land anywhere on the reels, starting players off with a minimum of seven free spins. That was followed by Extreme Fishing. Players have to hook the catch of the day, with reels made up of sea creatures, including crabs and starfish, while the shark acts as the Wild. It's got an exciting Shark Attack feature which can occur randomly on any spin, allowing symbols to become Wild for that round, and a unique Fishing Feature. Triggered during the free games when a player lands five marlins, it simulates a pretty cool fishing experience. Our last release for this year will be Chicken Fox5x Skillstar. It should be a good one – so watch this space.
Another exciting partnership you've recently announced is with Konami, as growth in the US continues to be an exciting prospect. What can we expect from this collaboration moving forward?
Three of our most popular games, Chicken Fox, Silver Lioness 4x and Blown Away will go live with Konami early next year. That will further cement our position in the U.S land-based market. It is another significant deal for us, not only in its own right, but obviously as the industry develops and more and more land-based casinos explore their options online too. North America in general is a massive market for us across land-based, social and online.  We launched with British Columbia Lottery Corporation (BCLC) and Ruby Seven Studios' social casinos earlier this year, for instance. We also have a successful foothold in New Jersey's online market and will be launching very shortly in Michigan.
What's on the horizon in 2021?
Our aim is to keep producing innovative and entertaining titles for our player base. We have some very exciting mechanics that we feel will add more engagement to our games and hopefully draw in new slot fans to our brand. We will also be exploring opportunities in new markets. We have plans to release in Michigan, Alberta, Ontario and Colombia, to name but a few.