CASINO GUIDE
How To Win At Blackjack
What's The Best Strategy To Win At Online Blackjack? The Most Popular Blackjack Tips & Tricks Explained: House Edge, Odds, Blackjack Variations + Much More.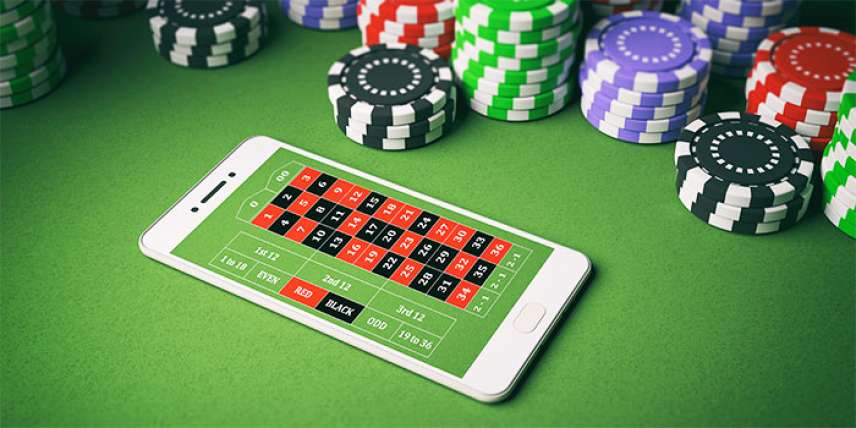 Casino players around the world are in search of the best tips and tricks to win at blackjack, but is there a surefire way to hit 21 more often than not? Read our unbiased guide to find out.
It's impossible to guarantee a win with any casino game, but there are a number of approaches you can take and strategies you can adopt to improve your chances of winning at blackjack. Ever since blackjack was invented, players across the world have been sharing secrets on how to win this card game. Hundreds of books have been written, thousands of web pages created and countless YouTube videos made on the subject of how to win. Let us take you through our top tips to help you win at blackjack.
How to win a blackjack game
The simplicity of a card game that revolves around the player getting closer to 21 than the banker has captivated millions of players through the years. However, while the concept of the game is simple, the reality of winning blackjack is less so. But what can you do to improve your chances?
Practice
If you want to improve your chances of winning at blackjack, you'll need to practise, practise, practise to determine which move to make next to aid a win at blackjack. The more card combinations you encounter, the better you'll get at knowing when to surrender, hit or stand. Free demo games are a great way to get familiar with the game and blackjack strategy without risking your own money.
Stick to a budget
It's imperative that you approach the blackjack table with a set budget and predetermined limits. If, for instance, you come in with £50 and aim to leave if you get to £100, you should stick to this. A winning streak won't last forever, so don't get greedy. Similarly, you shouldn't risk more than your original blackjack in an attempt to chase your losses. All casinos licensed by the UK Gambling Commission (UKGC) have measures in place to prevent problem gambling. These measures include loss limits and deposit limits that are designed to stop players from spending more than they can afford to lose, should they experience a bad run.
Try multi-hand games
You aren't restricted to only playing one hand at time online.  Multi-hand blackjack games allow you to play up to five hands in each round, which gives you the chance to land more wins. Of course, it's a double-edged sword- you can win much faster, but you can also lose much faster.
Use bonus funds
Virtually all online casinos will offer welcome bonuses to new players, and these can be useful in boosting your bankroll to help you win at blackjack. No deposit cash bonuses give you the chance to win real money on blackjack games, but you'll be using the casino's cash. Likewise, cashback bonuses can help soften the blow of losing, as you'll be refunded a percentage of your wager. These bonuses might help you afford to place more bets, giving you more opportunities to land a win. You should always check a bonus' terms and conditions before you sign up, however, to understand all restrictions and wagering requirements.
Blackjack Strategies
While employing a basic blackjack strategy can set you on the right path to winning, there's no real way to overcome the house edge. This means that, while you might win at blackjack in the short term, this winning streak is not sustainable over a long period of time. As a result of this, no blackjack strategy is truly reliable, especially for players whose decisions are controlled by a limited bankroll.
What's more, there are so many blackjack variants each with differences, such as the number of decks, splitting aces and whether the dealer hits or stands with a soft 17, which means there isn't a one-size-fits-all strategy. There are different strategies to counter each of these changes, so while the basic strategy stands you in good stead, you'll need to employ the exact strategy for the variant you're playing to improve your chances further.
TopRatedCasinos.co.uk advises that players tread carefully with blackjack betting strategies, testing them out in demo games before using them to win real money. Ultimately, while a strategy might make your blackjack game more interesting, it won't change the odds of a game or guarantee a win every time.
House edge and odds
The house edge is displayed as a percentage and refers to the casino's slight advantage over a player in the long term. It can usually be calculated in line with the return to player (RTP) percentage.
Different blackjack variations have a different house edge, and choosing the right variant for your playing preferences can help you to win big at blackjack in the long term.
A standard game sees blackjack payout at 3:2 , the dealer stand on soft 17 and allows players to double any two cards or split to four hands. In such a game, the casino's advantage will be as follows:
| | |
| --- | --- |
| Number of Decks | House Edge |
| Single Deck | -0.03% |
| Two Decks | +0.25% |
| Four Decks | +0.38% |
| Six Decks | +0.42% |
| Eight Decks | +0.44% |
Other variations have a slightly higher house advantage, for example, Super Fun 21 gives the house an advantage of 1.40%. We'd recommend avoiding these variations- especially if you're a blackjack beginner or have a limited budget.
Side bets
TopRatedCasinos.co.uk advises against placing side bets if you're looking to maximise your blackjack wins. These side bets are usually very high risk and, while they might pay off in the short term, they'll only bring down your bankroll in the long run. Let's take a look at some examples:
| | |
| --- | --- |
| Side Bet | House Edge |
| 21+3 | 3.20% |
| Perfect Pairs | 4.10% |
| Royal Match | 6.50% |
As you can see, side bets weren't introduced to benefit blackjack players in the long term. If you do want to test the effect of a side bet, you should stick to doing so in free demo games.
Ready to play online blackjack?
Now you're clued up on how to improve your chances of landing a blackjack win, you're probably keen to get started. Looking for the UK's top online casinos to play blackjack? Our expert review team has scoured the internet to put together our carefully curated list to help you find the ultimate online blackjack experience. All you'll need to do is compare blackjack casinos, pick out a favourite and sign up to start playing.
Frequently asked questions
Which blackjack variation is best for beginners?
Blackjack games with the fewest decks— ideally one— offer players the best chance of winning. Likewise, variations offering the possibility of doubling on any two cards and splitting and resplitting aces are also useful to increasing blackjack wins. Once you've familiarised yourself with more basic blackjack games you'll be able to give more complex variations a go— IGT offer particularly unique blackjack games—  and you might even try live dealer games.
Will my wager increase or decrease the blackjack house edge?
No. The house edge is dependent on the variation, rather than the amount you wager. Whether you bet £0.10 or £10,000 on a hand, the probability of winning at blackjack will remain the same.
Can card counting help me win a game of online blackjack?
Unfortunately not. Online casinos used random number generators (RNG) to determine every outcome, which means every hand is completely random. Card counting only works if  it's not possible to count cards playing virtual blackjack games as each hand is totally random.
Am I more likely to win at  blackjack than roulette?
Yes. European roulette has a house edge of around 2.70%, so you'll be more likely to win at blackjack, providing you're playing a standard game and using optimal strategy.
Can I play blackjack on my mobile?
Definitely. All our featured casinos offer either a mobile-optimised web page or mobile app so you'll have access to the same fantastic blackjack games, welcome bonus and banking options— including e-wallets, such as PayPal and Neteller—  wherever you are. Want to try another casino game on the go? You'll be able to play slots, roulette and any other game on the casino's mobile platform.
Contributors

Danielle is a contributor at TopRatedCasinos.co.uk. She contributes to all things casino, from our 'how to play' guides to tips on finding the best sites for your favourite casino games. Danielle also has experience writing about sports betting, covering a diverse range of sports including rugby and Formula One.